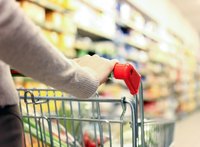 Businesses that exist to provide a good or a service must consider the needs of the end consumer in all of their practices. The ability to satisfy consumers' needs will make or break the business in the long term.
Finding a Use
In a consumer economy, businesses take available resources and, through a series of production and distribution strategies, deliver them to end users. As users at the end of such a chain of economic activities, consumers must have a use for a good or service. Businesses often become more profitable by finding ways to make and deliver goods or services economically and by continuously improving the end user's experience and overall satisfaction with what is being delivered.
Changing Conditions
The makeup of an end consumer for a business changes over time. For example, the demographics of consumers of a company's athletic shoes will change, and the business must adopt appropriate business techniques to understand that end consumer and adapt products to fit her needs.