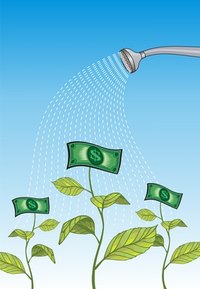 A retirement plan administrator is in charge of managing the day-to-day affairs and the decisions regarding the company's plan. To assist in the administration process, it is common for an administrator to retain a professional service provider. With 401ks, it is customary for a third party to perform such functions as preparing participants' records, preparing and filing the required government filings and processing participant distributions.
Structure
The administration of a 401k plan is set by the provisions of law and federal regulation and requires the filing of annual reports (form 5500). In addition, the tax code requires that traditional 401k plans undergo annual testing to ensure that the amount of contributions made on behalf of employees is proportional to highly compensated employees, such as owners and managers.
Bundled
401k services can be broken down to either bundled or unbundled. Bundled services have grown in popularity, as plan sponsors desire to outsource more of the plan administration duties. Bundled services can take several forms but generally they are provided through companies that offer full packages of participant record keeping, investment, trustee and communication services. This option is ideal for smaller companies because of the simplicity and low cost.
Unbundled
Unbundled services are ideal for larger companies that want more control. With an unbundled provider, a company can select a combination of in-house staff and providers to manage the retirement plan administration. Unbundled services tend to be more expensive and are more complex to administer since there are multiple sources to manage.
Cost
When selecting a service provider to assist in the administration process, cost is one criterion to consider. Costs vary but, in general, there are four ways to calculate fees: Asset-based, which is when expenses are based on the amount of assets in the plan; per-person, which is based on the number of plan participants; transaction-based, which is when expenses are based on the execution of a transaction or service; and flat rate, which is a fixed charge that doesn't vary. Fees can be calculated using just one or any combination of the methods.
Outsourcing Trend
Total benefits outsourcing is growing in popularity. This is when a service provider not only handles the 401k plan administration and record-keeping duties but also takes on the company's benefit and health plans.