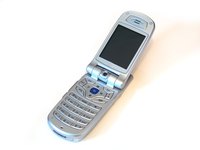 Mobile commerce, or m-commerce, is the buying and selling of services and goods using a mobile device. It is a branch of electronic commerce, or e-commerce, that is conducted over Internet-enabled wireless and/or hand-held devices. Mobile commerce is widely used to conduct promotional and financial activities over personal digital assistants (PDAs), cell phones, hand-held gaming devices with Internet connectivity and other mobile devices.
Difference Between E-Commerce and M-Commerce
Mobile commerce and electronic commerce are terms that are often used interchangeably. While the two technologies have many similarities, they have a fundamental difference. They both involve conducting transactions over the Internet, but e-commerce is, for the most part, conducted through wired connections while mobile commerce is done over mobile networks.
Services
Basic mobile commerce services include messaging and email, access to the Internet, GPS (global positioning services)/location finding and digital content products. Mobile consumer services include ticketing, stock trading, sports and news, gambling, games, shopping, banking and stock trading.
Concerns
As with all technology, mobile commerce has its share of concerns, including security, privacy, reliability, cost and download times. Mobile phones can easily be tracked, making cell phone users feel vulnerable. Consumers are often wary of conducting mobile commerce in fear of sensitive information, such as credit card details, being exploited. Older mobile devices are slow, prolonging download times—adding to the frustration of their users. For mobile commerce to be effective, it is essential that all its associated concerns are reduced or eliminated.
Advantages
Mobile commerce brings numerous benefits to both providers and consumers. Consumers can conduct business from remote locations using only their hand-held devices. This saves time and costs associated with having to travel to a physical site. Providers can benefit by offering products and services to a wider umbrella of consumers. They are not limited by geographical nor physical constraints.
Disadvantages
Mobile commerce solutions are limited in speed compared with computer-based systems. Even the fastest mobile phone systems are typically slower than hard-wired computers and are capable of offering only basic services. The small screen of a mobile device is another disadvantage, especially when having to view complex diagrams or formula-based reports. Mobile devices are limited in storage capacity, making it difficult for users to save pertinent information regarding a mobile transaction. The vulnerability of mobile devices is another serious disadvantage associated with mobile commerce. They are susceptible to damage and/or loss, putting sensitive data at risk.