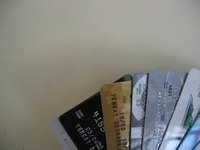 Moody's Investment Services is a multinational corporation that performs credit ratings on corporations and governmental institutions from around the world. In addition, they perform overall financial research and market surveying across all areas of the international and national markets. Founded by John Moody in 1909, they are now publicly held, with large share owners including Berkshire Hathaway and Davis Selected Advisors.
Investment Grade
The top grade of bond ratings by Moody's are investment grade ratings. These ratings are ones that Moody's can suggest as suitable for individual investors and investment agencies to invest their money with and from which to buy bonds. The highest ranking in this category is Aaa, with the smallest degree of risk. Following this are Aa1, Aa2, and Aa3. These have low current risk, but a slightly higher future risk. Following these are A1, A2, and A3, that are above average, but have moderate risk over the long term. The lowest of the investment grade bond ratings is Baa1, Baa2, and Baa3, which have overall moderate risk and may be unreliable.
Junk Bonds
Junk bonds, also known as speculative grade, include most ratings below Baa. Ba1, Ba2, and Ba3 are the highest in this category, with questionable credit quality. Following this is B1, B2, and B3, with high risk and poor quality. Caa through C ratings include ratings that evaluate the base organization as likely to default or having a history of defaulting on financial obligations.
Taxable Ratings
One of the non-bond-related ratings that Moody's assigns are taxable ratings. These fall into three categories, all of which describe a good or better ability to pay short term debt. P-1 is an excellent ability to pay short-term debt, P-2 is a strong ability to pay short-term debt, and P-3 is an acceptable ability to pay short-term debt. Anything below this is considered not applicable, unlike bond ratings.
Bank Ratings
Finally, Moody's rates individual banks on their ability to pay credit. The ratings range from A to E. A is a superior strength, B is a strong strength, C is an adequate strength, D is a modest strength, and the weakest, E, is considered a very modest financial strength. The strongest banks are considered able to stand on their own, with the weakest more likely to need and receive outside financial support.
Other Ratings
There are three types of special ratings that Moody's will apply to bonds, aside from other categories of ratings mentioned below. Withdrawn ratings are often due to a rapid shift of information, or Moody's not being paid for services being performed. "Not rated" is the rating assigned to any organization that for whatever reason has not been rated yet. Provisional ratings are temporary, with permanent status granted on some condition.