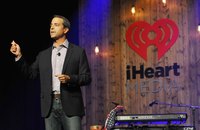 Persuasion is a skill that individuals in business can use to promote ideas, sell products and negotiate with colleagues and employees. In business, persuasive skills can help leaders communicate solutions to problems and help workers understand the need for policy changes. Persuasive communication requires careful planning and a deep understanding of the needs and opinions of those receiving the message.
Prepare to Persuade
Before attempting to persuade, it is important to understand the target audience. For example, a manager must understand the concerns and viewpoints of his employees before attempting to persuade them to follow a new process. To understand the audience, persuaders should engage in discussions and debates about a situation or problem. Through the discussion, managers gain important feedback about their proposed solutions. Before persuading employees to embrace an idea, management should listen to the concerns and opinions of workers to give the workers insight into the obstacles they must overcome. Managers also prepare the audience for solutions by listening to and responding to their objections. Powerful persuaders consider their proposition from every point of view before communicating their solution.
Build Credibility
It is essential to have credibility to persuade colleagues, employees and upper management. Individuals earn credibility by having expertise and a proven record of accomplishment in a particular area. The audience must also perceive the persuader as trustworthy. Before attempting to persuade an audience, managers should assess their credibility. To enhance expertise, managers can cite other experts or studies that support their position. Gaining the support of a trusted colleague can also help establish credibility.
Identify the Benefits and Present the Evidence
An effective technique for communicating a new policy or process is to identify the benefits the audience will gain. For example, when persuading upper-management employees to embrace a process change, the persuader could point out the efficiency and cost-reduction benefits. To persuade other employees to approve of the same process change, the persuader could show them that the new process will make their jobs easier. Effective business communicators provide the audience with evidence for a project or change in policy and use a combination of data, stories, analogies and examples, according to the Harvard Business Review.
Connect with the Audience
Effective persuasion in business communication requires the persuader to connect emotionally with the audience. To gauge the level of emotion that is required, perceptive individuals test their proposal through casual conversations with workers or colleagues. The business communication must match the emotional level of the audience. Connecting emotionally demonstrates to the audience that persuaders are committed to their proposal.