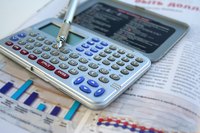 There are two ways to make money in stocks: growth and dividend income. Growth means an increase in the share price over time. Stock mutual funds make money for their shareholders by focusing on either growth or dividend income, or by using a combination of both.
Growth
Growth, also called capital appreciation, is an increase in share price over time. A growth investor makes money by buying a stock for $20 and selling it later for $40. Growth mutual funds make money for investors by buying stocks that appreciate in price.
Dividend Income
Some corporations pay dividends quarterly. Many income-oriented investors, such as retirees, buy stocks that pay dividends for regular current income. Dividend mutual funds make money for investors by buying stocks that pay high dividends.
Mutual Fund Distributions
Mutual funds must distribute all of their income to shareholders at least annually. Stock dividends they collect are paid out quarterly. Realized capital gains---gains from stocks sold at a profit---are paid out annually. Growth mutual fund investors make money through share price appreciation. They may or may not get a capital gain distribution at the end of the year. Dividend mutual funds pay regular quarterly dividends to investors.
Mutual Fund Dividends
Apart from capital gains, any mutual fund distribution is called a dividend. Bond and money market mutual funds distribute interest income to their shareholders in the form of dividends.
Growth vs. Income
Some growth stocks may also pay dividends. Dividend stocks may appreciate in price. That's why growth mutual funds state capital appreciation as their primary objective and dividend income as secondary. The primary objective of dividend income funds is high current income; capital appreciation is secondary.
Growth is potentially more lucrative because a stock can appreciate 100 or even 1,000 percent, whereas dividends realistically can grow 5 to 15 percent per year. On the other hand, a "growth" stock may or may not appreciate in price, or may even decline, while a dividend may be cut or eliminated. On balance, growth mutual funds are more volatile than income funds and are therefore considered riskier.