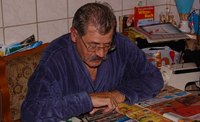 Whole life insurance is a financial product designed to provide a multitude of guarantees not found in other life insurance products. Specifically, whole life insurance guarantees cash values and the death benefit. Senior citizens who buy life insurance often look to whole life to provide for some kind of final expense. However, there are other uses for senior life insurance.
Types
Senior whole life insurance is most commonly referred to as "guaranteed issue." This type of whole life insurance policy does not require extensive underwriting. Instead, a simple application is filled out and the insurance policy is issued within a few weeks. Sometimes, the policy can be issued in a few days or even the same day the application is submitted. The other common whole life policy for senior citizens, called single-pay whole life, is marketed to the senior population because it uses simplified underwriting which does not involve a full medical examination for policy approval.
Benefits
The benefit of a guaranteed issue policy is that the individual does not need to go through full underwriting. This means that no medical exams are conducted and paperwork is kept to a minimum. This results in a fast turnaround time for the policy issue with no intrusive requirements on the part of the insurance company.
Drawbacks
The major drawback to a guaranteed issue senior-type policy is the expense. Guaranteed issue policies can be up to 5 times as expensive as regular, fully underwritten, life insurance policies. The reason for the additional cost is due to the fact that the insurance company takes on more risk by collecting less information. An additional premium amount must be charged to compensate the insurance company for certain variables in an individual's health that the insurance company will never know about.
Misconceptions
A common misconception is that senior life insurance has to be expensive. While the cost of guaranteed insurance can be much more than a fully underwritten policy, this does not always translate into an unaffordable policy.
Another misconception is that senior whole life insurance is primarily used to pay for funeral expenses. While many guaranteed issue senior whole life policies are used to pay funeral expenses for the deceased insured, the beneficiaries of the policy can use the death benefit for any reason.
Considerations
Before purchasing a senior guaranteed issue whole life policy, weight the pros and cons. Make sure that you are alright with paying a higher premium than a fully underwritten policy. Also, realize that guaranteed issue policies are only available in smaller face amounts, with death benefits that typically do not exceed $25,000.