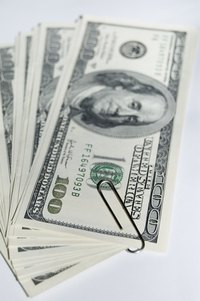 A convertible bond is a bond that can be converted into a pre-determined number of shares of stock. This would happen during the life of the bond. The number of shares it can be converted to is determined by the issuer of the bond, the corporation.
Benefits
Convertible bonds are an attractive investment. They offer the for potential market appreciation like an equity. They also offer the conservative nature and safety of a bond. A convertible bond pays you interest and gives you the option to convert it to shares of stock.
Considerations
Generally, convertible bonds are issued by smaller companies who may find it costly to issue stock or bonds. Corporations in need of money will raise cash by issuing stock or issuing bonds. Companies will issue convertible bonds when stock or straight bonds are not an option. You should buy a convertible bond if you are bullish on the stock.
Income
Some investors would like to invest in stock but are reluctant to do so. In this case, a convertible bond is an attractive option. A convertible bond allows you the opportunity to collect interest, semi-annually. If the stock moves up, you can convert the bond into stock. Since you have the option to convert to stock, the income paid will be less than a traditional bond.
Theory
When a convertible bond is issued, you are told how many shares you can convert the bond into. Theoretically, if the bond is issued at $1,000 and the stock is trading at $50, your bond should be convertible into 20 shares. If the price of the stock goes to $75 you can now convert the bond into 20 shares of the stock, which will make your investment of $1,000 worth $1,500.
Conclusion
Convertible bonds are issued by more speculative companies. They should be bought by clients who are bullish on the stock, meaning they believe the stock price will go up. Convertible bonds pay interest like traditional bonds. They offer investors the opportunity to participate in the equity market while collecting interest.