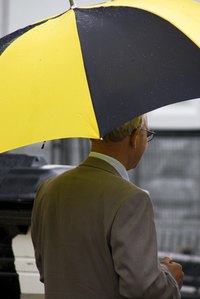 Most investors have access to three different types of protection for their mutual fund investments, including insurance against investment firm failure, security guarantees in the case of fraudulent activity and litigation in the case of management negligence or malpractice. However, no protection exists against the normal risks of poor market returns.
SIPC
Insurance for mutual fund accounts is provided by the Securities Investors Protection Corporation (SIPC) in which most investment firms are members. If your investment firm fails, the SIPC steps in and makes sure that all customers are made whole, either by the investment company itself, or through the reserve funds of the SIPC, up to a value of $500,000 per separate account. The SIPC will then move your account to another SIPC-member firm, although you have the option of moving your account to the firm of your choice.
Considerations
SIPC insurance does not cover fraud or market risk, the two most common reasons investors lose money. For example, if your brother-in-law gets your account password and liquidates your mutual fund holdings, the SIPC provides no recourse, although you may be covered in other ways. If your mutual fund's value drops to zero (though unlikely, this can happen), the SIPC does not cover this either. The SIPC provides coverage only in the event of investment firm failure.

Additional Protection
Many brokerage and mutual fund firms purchase additional insurance through private underwriters. Both Schwab and Vanguard, for example, offer additional insurance through Lloyd's of London well beyond the SIPC coverage, which means you wouldn't have to break up your account if you have more than $500,000 in investments. Many firms also offer security guarantees to cover fraudulent activity in your account, although you remain responsible for not giving away your password or other identifying account information.
Litigation
If you believe your investment losses are due to negligence on the part of the fund managers, you can always file suit. In addition, class action lawyers will likely step in if they can make a case that a fund's losses were related to negligence or fraud. They don't even have to win the case, since a mutual fund company might choose to settle rather than pay expensive court costs. After attorney fees are paid, the settlement fund generally distributes payments on a pro-rata basis to the investors, though you shouldn't expect to be made whole.
Expert Insight
Most investment firms carry a warning about market risks and the need to review a mutual fund prospectus carefully before investing. Though no insurance exists to protect you against the risk of losing money in the stock market, few types of assets have created more value over the long term for their investors, so don't let the potential risk of losses scare you away from investing in the stock market.