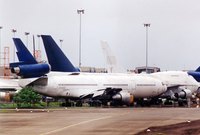 Transportation by airways normally refers to any form of transportation using airplanes, helicopters or other objects that can sustain flight over long distances. Air transportation today mainly involves the use of commercial airlines, which carry both passengers and freight. Most operate on flight schedules and offer various services, such as domestic and international flights.
Beginning
After several attempts from various Englishmen to construct a machine that could fly, Orville and Wilbur Wright were finally able to operate and fly the first piloted airplane in 1903. Then, succeeding efforts by Henri Blériot and Glen Curtis improved airplane design and enabled airplanes to travel over longer distances. This led to the expansion of general aviation in the 1930s, together with the boom in commercial airway transportation.
Commercial Growth
The first company to begin an airmail service was Pan American Airways in 1934. This was followed by the first transoceanic airway travel route for passengers on the China Clipper in 1937, which traveled from San Francisco to Manila and then to Hong Kong. Later, in 1952, commercial jet transportation was initiated by the British Overseas Airways, which led a commercial jet flight from London to Johannesburg. By 1960, many airline transportation companies offered flights via jet aircraft to many locations throughout the world.
Commercial Airline Travel
Almost every country today has its own commercial airway travel companies. These airlines offer a variety of services, such as flights on superjumbo jetliners to spacious and convenient airport amenities. Commercial airway transport companies also offer features like frequent-flier programs to further attract customers. Today, the ease of reservation and booking, and the affordable costs of airway travel compared to earlier prices, make transportation by airways the most utilized option for long distance travel.
Flight Information
Depending on the country managing the airline, flights may be categorized into various types. A flight that is within a certain country only is referred to as a domestic or local flight, while those that transport customers from one country to another are called international flights. Furthermore, these flights may be further divided into two, three or four classes. U.S. flights within the country are categorized into an Economy Class and a First Class section divided into cabins, while international flights can have Economy, Business, Premium Economy and First Class categories.
Advantages
Nowadays, airway travel is both a convenient and affordable option compared to any other mode of transportation over long distances. The boom in the commercial airline industry offers competitive prices that try to offer more attractive deals to customers. The cut in travel time is the most beneficial factor, since other travel methods--such as those by land and water--take far more time than airway travel.