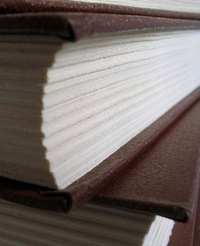 Quality audits are common processes that larger businesses use to check their own goals, strategies and implementation. Companies spend millions of dollars to analyze their basic processes and find ways to become more efficient. But, these businesses also need some way to judge how effective their changes are. This is where quality audits play their part.
Definition
A quality audit is a thorough check of a company's operations and the changes that occur to improve those operations. Quality audits carefully examine the plans for improvement and compare these plans with data on the company before and after implementing the plans. Quality audits often take place in house; the business uses its own analysts to carry out the project and compile the report.
Purpose
The basic purpose of the quality audit is to ensure that a company is actually making the changes it wants to. Without quality audits, companies would struggle to know how well their strategies are working and may only realize that quality controls failed after examining sales or new profit. Quality audits help these businesses alter the way that they improve processes.
Products or Processes
Quality audits evaluate either products or processes. When the audit reviews a product, auditors look at how the product is selling, what the product's attributes are and if the product has any subtle defects that the company can repair. Other quality audits look at the processes that create the products, the factory lines and machines that the company uses and their operation.
Regulations
Quality audits take place in order to make sure products and services are meeting government regulations, such as regulations requiring certain environmental protection steps or laws requiring financial documentation. These quality audits are very important because companies may be open to penalties or lose tax benefits if they are not meeting regulations.
Competitive Advantage
Quality audits compare business products and processes to other processes in the industry. By comparing the company to competitors, the auditors can pinpoint easy ways that the business can improve, along with processes that the company can perform better than other businesses, creating competitive advantage.