A fitness club general manager is the single employee who oversees all areas and operations of the club. Depending on the gym's organization, the manager either reports directly to the owner or meets regularly with managers of other club locations. While the majority of fitness club managers have a formal education in management, others have held various other roles within the fitness industry and transitioned into management positions through their years of experience.
(Ingram Publishing/Ingram Publishing/Getty Images)
Fitness club managers spend a large percentage of their time balancing payroll, overall facility and growth budgets against revenue. Although individual department directors execute their own payrolls, the club manager scrutinizes those numbers and makes sure the club is making a profit each month. For example, the budget of a group exercise department is subjective--classes are usually included in the price of membership and can go a long way in winning new members and retaining them. The club manager tries to gauge subjective aspects, and has final say over whether or not they're in fact worthwhile.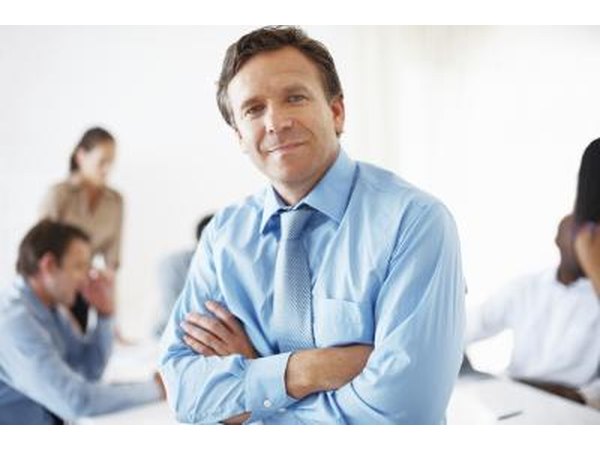 Jacob Wackerhausen/iStock/Getty Images
Organizationally, fitness clubs are divided into several departments, which are overseen by the club's general manager. Departments include membership, front desk, personal training, group exercise, housekeeping, facilities and massage. Some clubs have more departments, such as those with on-site cafes or in-house salons. The general manager holds frequent one-on-one meetings with department directors as well as meetings with all departments present. The manager's principal duty is to listen to departmental needs and concerns and put them in balance with those of the club.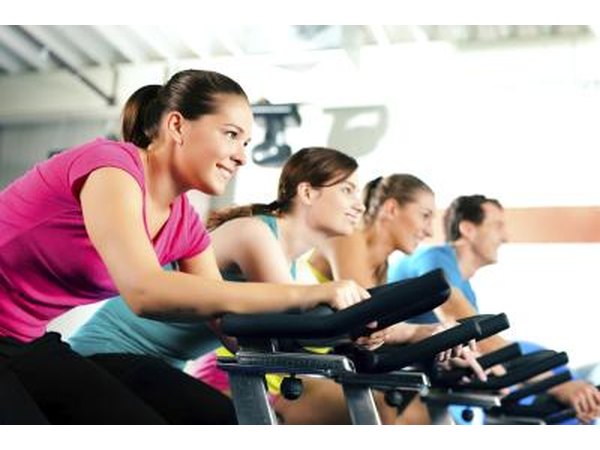 kzenon/iStock/Getty Images
Managers act as the primary liaisons between the club and its members in important communication matters. Even though the membership, front desk and fitness departments play crucial roles in developing relationships with members, it's the club manager who takes the ultimate responsibility for keeping those relationships strong through effective communication, especially when problems arise. Managers sometimes do this by setting an overall tone of communication with individual department directors, who then carry out direct member communications. More often than not, though, fitness club managers devote a considerable percentage of their time talking with members on the phone or at the club.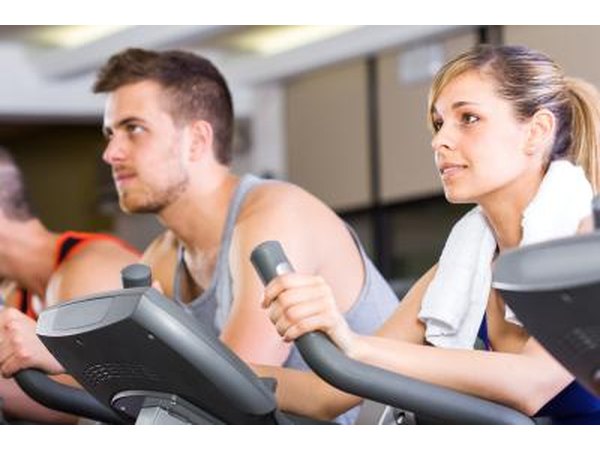 Luca Francesco Giovanni Bertolli/iStock/Getty Images
Fitness club managers oversee every aspect of a club, including the daily cleanliness of the front desk, locker rooms, fitness floor and pool area. Oftentimes, a manager will ask another staff member to walk the club premises and make sure everything is in order, but daily walkthroughs offer managers a way to monitor any ongoing facility problems and, more importantly, keep a more informal connection with members during the times they're using the facilities. Managers are also responsible for supervising the maintenance of current equipment and ordering new equipment. While the owner of a club may give final approval over ordering new equipment, the club manager is most often the person who suggests the need and initiates the process.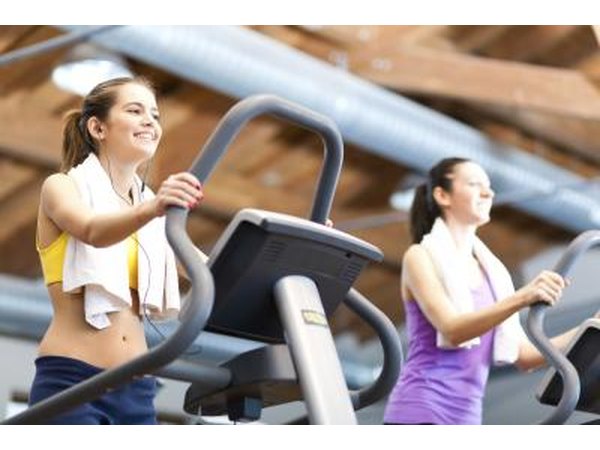 Luca Francesco Giovanni Bertolli/iStock/Getty Images
Aside from the owner, the fitness club manager is the single person who sees all aspects of the gym and is in a position to set short- and long-term objectives, which are essentially goals for overall business improvement. For example, the manager works with the membership department to increase monthly goals for new memberships and comes up with ways to better retain current members. Membership retention crosses into other departments--the manager works with front desk and group exercise departments to set and revise goals like faster, friendlier check-ins and full exercise classes. In terms of revenue generation, the personal training department is the most important department in most clubs, so managers spend a lot of time developing personal training to increase its revenue.
LUNAMARINA/iStock/Getty Images
General managers earn as little as $26,500 per year on the low end of the salary range and as much as $77,500 on the high end. The vast majority of annual salaries for managers employed by fitness clubs fall into the median range, which is between $33,683 and $54,205, according to July 2010 data from PayScale.com. Some clubs give additional pay incentives, including bonuses, profit sharing and commission. Total bonus pay ranges anywhere from about $1,600 to about $6,300 per year.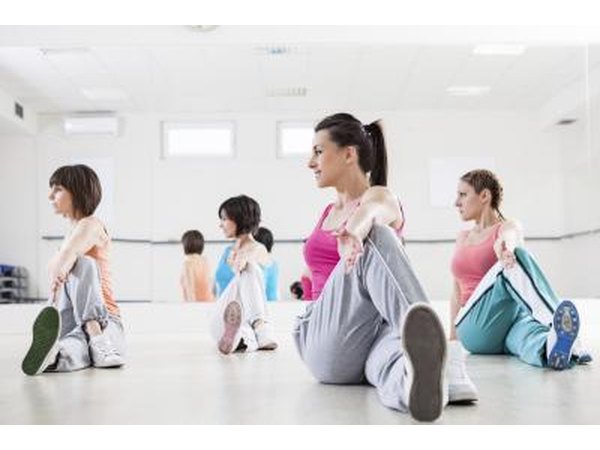 LuminaStock/iStock/Getty Images
Promoted By Zergnet