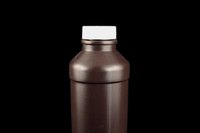 It is common knowledge that bleach removes color. We bleach our hair, teeth, skin, nails and food. We use bleach to remove colored stains from clothing. When we think of bleach, we tend to think of chlorine. However there are chlorine free bleaches also, which include lemon juice, ultraviolet light and hydrogen peroxide. It is the latter that is the major active ingredient in non-chlorine bleaches used for removing stains from clothing.
Stains
Stains appear colored because they contain chromophores, a group of chemicals responsible for absorbing wavelengths of visible light. The different colors of the spectrum have different wavelengths. The wavelength absorbed by the chromophores dictates the color of the stain. For example, visible red light has a wavelength of 650 nanometers. Consequently, the chromophores of a ketchup stain absorb that wavelength of visible light and the stain appears red. The chromophores of a mustard stain absorb light having a wavelength of 570 nanometers so the stain appears yellow.
Oxidizing Bleaches
Like chlorine bleach, chlorine-free bleach is oxidizing bleach. Oxidizing bleaches work by disrupting the chemical bonds within the chromophore. In some instances, the chromophores are destroyed completely. Consequently, they are no longer available to absorb visible light. In other cases, the chromophores are shortened and although they continue to absorb wavelengths of light, the wavelengths absorbed are too short to be visible to the human eye. In either case, the stain is no longer visible.
Oxygen Bleaches
Chlorine-free bleaches are called oxygen bleaches. Hydrogen peroxide is the active ingredient in such bleaches and may be present either directly or indirectly. In other words, some brands of non-chlorine bleach contain hydrogen peroxide. Others may contain sodium percarbonate, sodium peroxide or sodium perborate, all of which react with water to produce hydrogen peroxide. In the end, all of the products add hydrogen peroxide to the laundry for the purpose of removing stains.
Advantages
Chlorine-free bleach offers numerous advantages over chlorine bleach, the most important being that it is environmentally friendly. Unlike chlorine bleach, it is not toxic to animals, plants or humans and is considered a "green" product. Oxygen bleaches are also less harsh than chlorine bleach. They will not destroy fabric fibers if not diluted sufficiently and are considered to be color-safe because they are able to oxidize the chromophores of many common stains without affecting the colored dyes commonly used in textiles.
Disadvantages
Chlorine-free bleach can cost more than standard chlorine bleach. The powdered form of oxygen bleaches takes longer to dissolve in water and though effective, they take longer to work than chlorine bleach. Oxygen bleaches are not recommended for certain types of fabric such as silk or wool. As a result, the cleaning product should always first be tested on an inconspicuous area of the fabric being laundered. Oxidizing agents, including both chlorine and chlorine-free bleach, are ineffective against blood stains since the chemical responsible for blood's color, hemoglobin, is not degraded by oxidation.