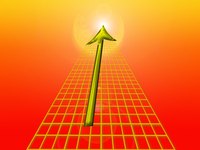 Vertical integration is part of a company's strategy for diversifying its operations by expanding within its supply chain of operations, either backwards or forwards, or into those of businesses in its production path. Vertical integration is essential for a company because, depending on its industry of operations, this may be the only way it can compete effectively as well as operate in a more efficient manner by minimizing costs within the supply chain.
To integrate Or Not
The main factors that a company uses to determine whether to integrate vertically consist of cost and control. Cost applies to how much the company saves or loses by getting into the same business as that of its manufacturers or distributors, whereas control is dependent on such factors as barriers of entry and the ease of doing business within the supply chain. Any value-adding aspects for a company inevitably need to take into consideration the aspects of cost and control.
Forms Of Vertical Integration
The diversification of a company's activities downwards into its buyers' business and within the supply chain is known as forward integration. The art of getting into the core business of one's suppliers is known as backward integration.
Advantages And Factors Favoring Vertical Integration
There are distinct advantages for vertically integrating a company. The firm can expect a reduction in transportation costs, especially if it operates in several geographical areas. There is also enhanced coordination within the supply chain. The company may be able to offer more differentiation by having more control over inputs within the supply chain. The acquisition of profit margins, both upstream and downstream, are also attainable once a company vertically integrates since the firm will tap into those profits in areas which previously were out of its scope. Vertical integration also offers entry into new distribution channels which previously may have been inaccessible. A company's core competencies are expanded because the company is able to concentrate its expertise in providing better products or services. Moreover, there may be some factors that may favor or encourage a company to go for vertical integration, such as government imposition of tax breaks and regulations on market transactions. Inefficiencies within the supply chain, such as obstacles for the formulation and monitoring of business contracts, may also prompt a business to adopt vertical integration. Economies of scale, due to cost reduction and control over a wider area in the supply chain, are also considerations.
Disadvantages Of And Factors Discouraging Vertical Integration
Vertical integration can also have setbacks and be unattractive due to the difficulties it may impose. A company may experience a reduction in the quality of products due to decentralization of core business operations and, subsequently, decreased profits. Operation costs may be higher due to supplier competition which may have kept costs low. Moreover, other factors that may come up and discourage a company to go for vertical integration are suppliers who may order less than the lowest cost-efficient scale needed to produce the product. Vertical integration may also be discouraging where there is over-production, and its subsequent production costs are greatly reduced as overall quantity increases. Furthermore, problems may arise if the core competencies of the integration, due to their differences in operations, are very different.
Alternatives To Vertical Integration
A company may realize that vertical integration may not be its best option and that other options may provide similar benefits or lesser drawbacks. For vertically-related companies, a company may pursue other alternatives, such as long-term and well-defined contracts, franchising or joint ventures.