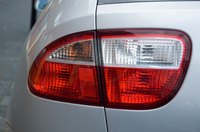 Car rental companies provide cars to transport customers and should use transportation as a distribution strategy. They must look at every location they service for opportunities to increase business and divert customers from competitors. By taking a strategic logistical approach, companies can maximize rentals, decrease unused inventory, and achieve revenue goals for rental car locations.
Geographic Availability of Models
Companies with nationwide facilities can make inventory analysis based on geographic needs and customer preferences. For example, rental facilities based in warm weather climates might carry a greater availability of convertibles and sports cars. Facilities in colder climates might carry more four-wheel drive and full-size vehicles. Facilities located near theme parks and destination sites might carry a larger inventory of vans and sports utility vehicles, or SUVs, that include rear passenger DVD devices and other child-friendly accessories. Companies would also move inventory of cars with navigation systems to specific geographic locations to be competitive with other companies. By developing a geographic strategy, rental companies can develop a logistical plan to track and monitor costs, inventory and offer develop competitive pricing.
In-Town Rental Locations
Locating rental facilities within in-town locations increases accessibility to renters. In-town locations can service those who reside in the city and eliminate the need for them to travel to airports. Locations can include shopping centers, downtown areas and suburban areas. In-town locations also provide lower costs for leases than airport locations and provide companies with the ability to network with other related businesses that provide rental cars for their clients.
Airport Rental Locations
Airport locations are a "must have" for car rental companies. The great majority of customers are business and leisure travelers. They want and need access to rental cars from the airport. Having a rental station inside of the airport terminals is highly advantageous. Otherwise, rental facilities that are outside of the airport terminals should provide a free shuttle service for customers.
Relationship and Partnership Marketing
Rental car companies can maximize relationships with hotels, travel agencies and online travel websites to structure the distribution of car inventories. For example, cars that are mid-size can be based in cities where business travelers frequent and have a need to accommodate multiple business travelers attending conventions and meetings. Companies can negotiate lease space arrangements for cars to be available inside parking garages of hotels.
Events Sponsorship
Rental car companies can leverage opportunities to sponsor events as a distribution strategy. For example, national rental companies assess inventory to service major conventions and sporting events like the Super Bowl. The company can then transport inventory and maximize opportunities to increase enrollment in car rental loyalty and rewards programs to build repeat business among those who rent cars during special events. They can also work with car manufacturers to increase rental inventory of cars to allow the latest and innovative features in electronics, low gas consumption, mobile communications and navigation.
Resale of Older Inventory Models
Car renters expect companies to provide the very latest in models. Companies can incorporate distribution strategies to sell older models of cars as an additional source for revenue. Older models can be transported and distributed to urban and in-town locations to promote sales of cars to residents via advertising on corporate websites, auto-related websites and print media that specialize in used car sales.