The game of baseball relies on umpires that are tasked with officiating a game fairly while interpreting the rules of the game. Depending on the level of professional baseball an umpire works in, their salaries can range from $1,900 a month to over $20,000 a month.
(fast swing image by Stormy Ward from <a href='http://www.fotolia.com'>Fotolia.com</a>)
The lowest of the professional leagues associated with Major League Baseball, Class-A rookie leagues are where umpires begin their careers. Most of the umpires at this level are new to the career. Also the Class-A Rookie League season is significantly shorter than a typical baseball season. Because of this the umpires at this level make between $1,900 and $2,100 per month. For a shortened season that starts in June and ends in September, that only amounts to between $7,600 and $8,400 per season.
Comstock/Comstock/Getty Images
Class-A and advanced Class-A leagues are full season leagues and are the first promotional stop for an umpire on his way to the Major Leagues. Right away, due to the extended length of the season, near that of near-Major League levels, the pay is promised to be better than in the rookie leagues. Depending on tenure and other circumstances, an umpire in Class-A or advanced Class-A can make between $2,000 and $2,400 per month during a season. That comes out to between $12,000 and $14,400 for a season of work.
Ryan McVay/Digital Vision/Getty Images
Double-A ball is where many of the bright stars that Major League franchises have pinned their hopes on blossom into the players that they will eventually become in the Majors. For umpires, this is also the opportunity to show the higher-ups that you are ready to make the jump from AA to Major Leagues. When you first start working in Double-A, your salary will be at or very near $2,300 per month. However, with some time served that monthly salary can bump up to $2,700. That means that for a single six-month season you can earn between $13,800 and $16,200.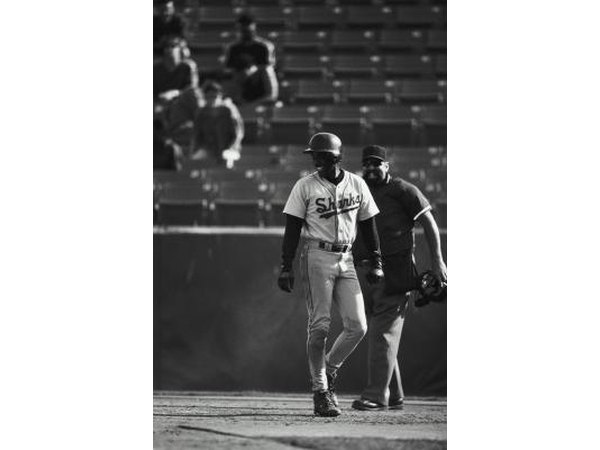 Getty Images/Valueline/Getty Images
Triple-A ball, at one time, was the top of the mountain for minor league baseball. Nowadays it's used more as a tool to help established players iron out any kinks from injury or slumps. However, for umpires, this is still the top of the mountain. It's also where you go when you're being punished for a violation of Major League Baseball's standards and practices. Salary at AAA begins at $2,600 per month, but can range upwards of $3,500 per month. This means that a Triple-A season can net an umpire between $15,600 and $21,000 per season.
Wendy Hope/Stockbyte/Getty Images
When you reach the Major Leagues as an umpire, the first thing you notice is that pre-game meals are catered. But the second thing you notice is that there is a definite pay increase. For a new Major League umpire, a yearly salary starts at roughly $84,000--four-times what you could make as a high-end AAA ump. When you include time served and bonuses from All-Star games and post-season duties you can make between $280,000 and $300,000 per year.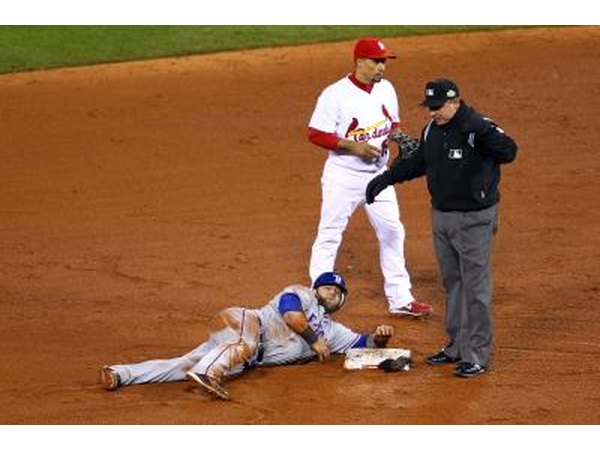 Dilip Vishwanat/Getty Images Sport/Getty Images
Promoted By Zergnet