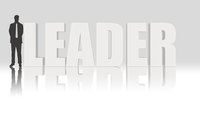 Leadership behavior can help motivate team members for the better or worse. Subordinates look to leadership for guidance, support and direction. If leadership's behavior does not match their words of encouragement, morale and motivation can be lost. Leadership's behavior is just as important as the words used to inspire subordinates. Motivation is the force behind what drives people to work more efficiently and go the extra mile.
Purpose
The purpose of motivation is to inspire people to take positive action. What a leader does can motivate employees to respond with a desire to work harder and more efficiently. For example, if a leader is appreciative and demonstrates it with the use of words, gifts and rewards, her followers will be more motivated to remain dedicated to their work on her behalf. Leadership behavior that wins trust from followers promotes a positive corporate culture and spurs people toward being motivated.
Method
In order to motivate people, leadership behavior should expose a need in the followers and a solution to that need. For example, if the leader recognizes that his followers are using old equipment that's frustrating to work with and replaces it, the followers will feel respected and taken care of. In turn, this produces loyalty and dedication to the leader. The leader who uses his behavior to respond to his followers' needs will result in motivated followers.
Implementation
A leader needs to implement actions and personal behavior to inspire her followers to motivation. This can be accomplished by participating in a democratic leadership style where followers are included in decision-making processes by encouraging feedback, asking followers' questions and taking the followers' suggestions with serious consideration. Rewarding subordinates is another behavior that leaders use to produce motivated workers.
Considerations – Communication Skills
The way a leader communicates has the ability to empower or discourage followers. Communication is the process of using spoken words and nonverbal messages such as body language, facial expressions and tone of voice to send and receive messages. The more effective a leader's communication is, the more his followers are provided direction, purpose and satisfaction.
Considerations – Listening Skills
A leader who demonstrates effective listening skills sends a strong message that she cares and is leading with the best interest of the team in mind. Listening skills include making mental notes, asking questions, repeating the information back to the sender and responding the message. Effective listening also uses nonverbal cues, such as nodding the head, to let the other person know she is listening.