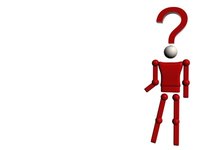 Businesspeople have many sources of ethical theories to choose from when making decisions. Each moral system gives a unique perspective on situations and can help to predict the outcome of a decision. Managers and business owners use these guidelines to project the consequences of their actions and act in fair and socially responsible ways.
Types
Several schools of thought exist when it comes to business ethics and decision making. Utilitarian ethics, associated with Jeremy Bentham (1748 to 1832), considers what benefits the maximum amount of people. Deontological ethics, associated with Immanuel Kant (1724 to 1804), considers naturally moral and honorable actions. Virtue ethics, associated with Aristotle (384 to 322 B.C.), considers personal integrity along with generally accepted values. Though often used in conjunction, each of these ethical systems can stand alone.
Function
Utilitarian ethics guide decisions by identifying the consequences of each action, not only for the person taking the action, but for everyone else involved. A CEO using utilitarian ethics would think about the consequences for himself, all of his employees, company shareholders and customers. Deontological ethics refers to an established source of ethics guidance, such as industry standard or an official code of company conduct. Without an established source, deontological ethicists will use their own moral compass. Virtue ethics uses relevant standards for decisions by looking at what upstanding people did in similar situations.
Effects
Utilitarianism leads to a mental calculation weighing the costs and benefits to member of the potentially affected group. Deontology has many uncertainties due to its reliance on official practices. When faced with an unknown, decision makers using deontology may act as if they are setting a universal ethical guideline. Once it's established, a deontologist will follow this guideline unless it's subsequently deemed unethical. Virtue ethics strives to keep morality in mind during every step of the decision, which implies principled intentions, motivations and actions.
Benefits
Each type of ethical theory has its own benefits. Utilitarian solutions provide the greatest good for the highest number of people. Deontology promotes equality because it only considers relevancy to the current situation, and inapplicable personal history and identity are ignored during decision making. Virtue ethics encourages decisions that the general community accepts. When used in unison (which isn't always possible), these virtue systems foster favorable, just and popular decisions.
Considerations
Business decision makers shouldn't rely on the same set of ethical theory for every issue. Utilitarianism may work perfectly for some situations, but a decision that's great for a high number of people may end up horrible for the company. For example, a corporate billionaire wouldn't liquidate all of his assets and throw money into the streets to make people happy. Depending on virtue ethics alone could also cause problems because the accepted status quo isn't necessarily ethical. Deontology holds the most universal ethical and legal standards, but business decisions don't always include a duty to be fair.