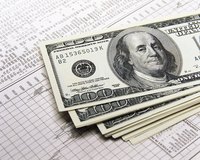 Life insurance is a private contract between you and an insurance company. The insurer promises to pay a sum of money, called a death benefit, in the event of your death. However, before you die, you will pay premiums to the insurance company. Some policies also build cash value--a cash reserve that builds up against the death benefit. But, when you buy a life insurance policy, it's good to know what the tax rate on life insurance is and how it can impact you.
Types
There are, generally speaking, two types of life insurance--term life insurance and permanent life insurance. Term life insurance lasts for a specific term (number of years) as long as premiums are paid, whereas permanent life insurance generally lasts for the insured's entire life provided that all premiums are paid and the policy does not lapse.
Tax on Death Benefits
There is no income tax on the death benefits of a life insurance policy unless you sell the policy to a viatical settlement company. In this case, the difference between the premiums you've paid into the the policy and the amount of money that the settlement company gives you for the policy constitutes a gain and is subject to capital gains tax. The death benefit is also included in estate tax calculations.
Tax on Cash Value
Taxes on cash values are limited. There is no income tax on the cash value built up inside the policy. Withdrawals are not taxed up to your basis in the policy (up to the amount of premium you've paid). If you surrender the policy, you are taxed on any gain over your basis. You are taxed at ordinary income tax rates, so the rate depends on your tax bracket.
Misconceptions
A common misconception is that life insurance is not subject to any taxation. Another misconception is that life insurance is taxed like most other financial products. The truth is that life insurance is afforded many tax benefits, though in some instances, the insurance policy is subject to certain taxes.
Considerations
Before buying a life insurance policy, make sure you understand all of the tax implications involved with purchasing life insurance. Generally, life insurance is considered to be a tax-favored financial product. However, if you are concerned about estate taxes, or you decide to sell your policy in the future, you may be liable for various taxes on your policy.