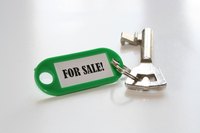 The foreclosure process happens when the lender (usually a bank) repossesses real estate property for non-payment of the mortgage. If the owner is living in the property, he is evicted. However, foreclosure affects more than just the property owners if they are renting the property to a third party--sometimes tenants are displaced by the foreclosure proceedings. In North Carolina, 7 percent of the population rents, and Charlottesville has the most concentrated population of renters, according to the National Multi Housing Council. Tenants who face eviction have certain protections under federal, North Carolina state and local laws.
History
In 2007, a mortgage crisis began affecting homeowners across the country as the interest rates went up on risky, non-fixed-rate (adjustable) loans. As a result, defaults and foreclosures skyrocketed, displacing owner-occupants and renters alike. North Carolina had already begun increasing protection for renters: "In North Carolina and New York most renters are now legally entitled to stay after foreclosure under the terms of their leases," reported CNN Money in 2008. By April of 2010, RealtyTrac.com reported that North Carolina's foreclosure rate was up 27 percent over the previous year.
Significance
Renters of North Carolina homes in default often were unaware of the impending foreclosure eviction. Prior to establishing protection for renters in foreclosure, short notices to vacate posed significant problems to many elderly, disabled or low-income tenants as well as tenants with minor dependents. By withholding foreclosure information from tenants, landlords violated rental agreements and security deposit laws, and often continued collecting rents from unsuspecting tenants.
North Carolina Statutes
In 2007, North Carolina began requiring that lenders make tenants as well as owners aware of the foreclosure proceedings. Tenants were given the right to end their rental agreement within 10 days of receiving a foreclosure notice, according to a report by the Florida Senate. North Carolina also required lenders to serve tenants a 30-day notice once the bank decided to take possession of a home.
Federal Law
The Protecting Tenants at Foreclosure Act of 2009 is a federal law that extended notice requirements for renters facing foreclosure. It makes the new owner (a bank or investor) honor the full term of the pre-existing lease if the tenant doesn't want to move out after foreclosure. If the tenant agrees to move, the law gives the tenant 90 days to move out, which is longer than North Carolina's law allowed. New owners who aren't banks or investors and who intend to occupy the property don't have to honor the lease term, but must still give the tenant 90 days to move. Renters with Section 8 housing assistance also benefit from the Protecting Tenants at Foreclosure Act.
Prevention/Solution
Federal Deposit Insurance Corporation (FDIC) examiners monitor and enforce compliance with the law. In addition, North Carolina renters have the following resources in dealing with former landlords and violators of such foreclosure laws: pro bono attorneys with the Legal Aid of North Carolina and the NC Justice Center, fair housing investigators from the NC Fair Housing Center and Human Relations Commission, and the NC Attorney General's Office of Consumer Protection. Renters may contact these resources via phone or electronically through their websites.
Legal Aid of North Carolina 866-219-LANC www.legalaidnc.org
NC Justice Center 919-856-2570 www.ncjustice.org
NC Fair Housing Center and Human Relations Commission 919-733-7996
NC Attorney General's Office of Consumer Protection 919-716-6000 www.ncdoj.gov