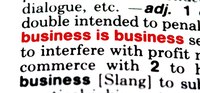 Alcohol or drug-dependent individuals seek the help of professional substance abuse counselors during the most stressful times of their lives. A counselor must abide by an ethical code in all his actions. Nationally certified substance abuse counselors and those licensed by their own states follow similar codes of ethics. Nine to 12 principles form the basis for these codes of ethics.
Non-discrimination
One of the main principles for substance abuse counselors to follow is the principle of non-discrimination. All individuals, regardless of personal issues, should be respected. Substance abuse counselors should counsel with empathy and make every effort to accommodate those with disabilities.
Client Welfare and Relationships
Privacy and confidentiality are mandated by state and federal laws. Substance abuse counselors must follow these regulations, unless a client presents a danger to herself or others. Counselors should encourage clients without enabling them. Clients have the right to receive appropriate treatment without regard to the fee they pay. They also have the right to make fully informed decisions based on all available information from the counselor.
Legal and Client Implications
A substance abuse counselor should respect and obey all standards of professional and legal conducted, especially those governed by state and federal legislation. He may not imply or claim any misleading or false statements as they relate to his ability or qualifications. Products and services he promotes must be previously investigated by him to ensure that they live up to ethical standards.
The substance abuse counselor carries the weight of personal and professional expectations. These include a duty to clients, the community and society as a whole.
Relationships
A substance abuse counselor should avoid any professional relationship with clients that could be misconstrued. This includes involvement with former or current clients socially, in any type of business, and especially sexually. She should not accept any significant gift, whether monetary or material, from business associates, clients or rehabilitation programs.
Preventing Harm
A substance abuse counselor seeks to prevent harm to clients. A client should benefit from counseling, or the counselor should terminate sessions.
Duty of Care
When clients do not agree with the moral, ethical, spiritual, or personal views or beliefs of a counselor, she must determine to respect those views. Substance abuse counselors also must maintain licensing and certification.