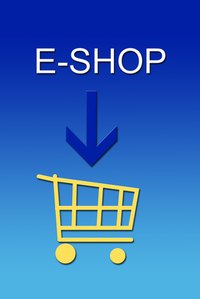 The retail business world is now much more than just physical, bricks-and-mortar stores on the street corner or in the shopping mall. Advancements in technology have not only altered the way people shop within these stores, but also where they shop, with the rise of online and mobile retail. The result is that how consumers shop has changed and retailers are, at least in theory, offering shopping experiences that are quicker and more efficient than in the past.
Reward Schemes
If a consumer is making a purchase in a store, a successful retail business does more than simply hope that the customer returns another day. Technology has led to a plethora of store cards, coupon programs and other reward schemes, all of which are built around the simple premise of giving consumers offers and promotions with the goal of turning the consumer into a frequent user of the retail business. Loyalty cards, for example, are carried by customers and can be swiped at the cash point by a staff member; the customer accumulates points per purchase which can be used to get money off later purchases. In addition, as the Street Directory website points out, these cards can provide stores with statistics, enabling them to analyze the kind of consumer who shops at their store.
Efficiency
Advances in technology allow retail businesses to be slicker than ever before when it comes to dealing with customer requests and complaints. The technology being used doesn't have to particularly advanced; for example, the Street Directory website suggests using a two-way radio system, which allows staff members to communicate throughout a store. Staff could use the radios to check stock levels and communicate this information back to those at the front of store, or store managers could use the radios to better allocate their workforce based on what parts of a store are the busiest.
Online
In the 2000s, online shopping really took off, with the rise of huge online stores such as Amazon.com, Play.com and eBay. The sector continues to grow too, with a report from e-retail community the IMRG suggesting that online sales in May 2010 were 22 percent higher than in May 2009. As a result, few retailers, whether big or small, can afford to be without a website, and many major retailers now have dedicated online shops, from where customers can check stock availability, browse through goods on offer, and of course, make purchases.
Security
Retailers now benefit from store protection methods including CCTV systems, which can record criminal activity in stores, as well as tagging systems, placed by shop entrances, which alert staff to thefts.
Warning
It's a fact of life that retail is integrating itself more and more with technology. Customers now expect retail businesses to be making use of technology; for example, if a consumer heads online and searches for a retailer's website only to find that the retailer doesn't have one, that consumer will probably react by trying that retailer's leading competitor instead. So engaging with the latest technology allows retail businesses to keep up with the marketplace.