A chip seal is a treatment of the surface of a paved road. It is designed to seal and protect the pavement and extend the life of the road. Chip seal paving improves road quality, protects road surfaces from water damage, and provides increased traction for vehicles. Studies have shown that applying a chip seal to protect roads while they are still in good condition is the most cost-effective strategy for maintaining roads.
Construction
A chip seal begins with surface preparation, including sweeping and cleaning and repairing holes. A thin layer of hot or cold asphalt is then sprayed on the road. Small rock chips are then quickly spread across the road on top of the asphalt. The chips are then smoothed and compacted with a roller. Finally, the road is swept clean of any excess chips or hardened asphalt.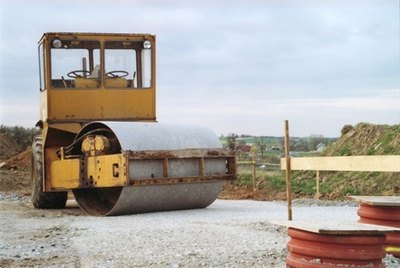 Quality
The quality of a chip seal can be affected by a number of factors, including how much time elapses between the spraying of the asphalt and the spreading and rolling of the chips. The asphalt must be applied evenly in order to produce a high-quality chip seal. If the aggregate or chips used are not washed and clean, the asphalt will not adhere correctly to the chips and can result in poor quality or even failure of the chip seal.
Benefits
Chip seals provide a high level of road protection and improved driving conditions at the lowest cost. Chip seals improve traction and even dramatically reduce the hazardous winter driving condition of black ice. Chip seals fill in surface cracks and prevent larger cracks from forming. Chip seals prevent water from seeping into cracks and eroding the underlying pavement and road foundation.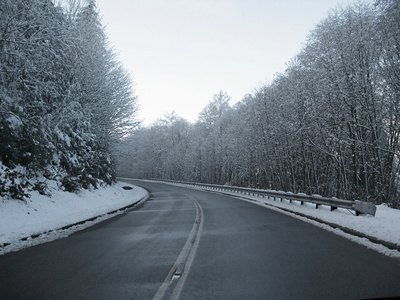 Disadvantages
Failure to adequately sweep the road surface can result in small aggregate and chips that spray up as vehicles pass over the road. Although the chips prevent the asphalt from spraying onto vehicles, the chip spray can lead to vehicle paint and windshield damage. Noise is the other primary disadvantage of a chip seal. Using smaller aggregate, applying multiple chip seals, or applying a final topcoat or micro-seal, also known as a slurry seal, can all help to reduce road noise.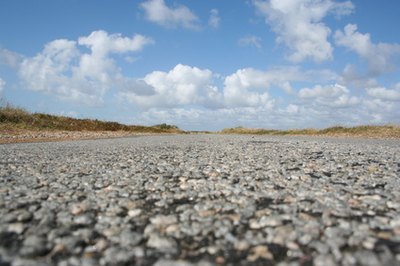 Types
Chip seals can be produced using hot or cold asphalt. The asphalt can include a variety of emulsifiers or binders, including polymers and rubberized asphalt. The aggregate or small rock chips used vary in size, but are generally well under a half inch in size. Sand can be used in a sand seal for roads that receive little traffic. Aggregate can be applied dry or mixed with hot or cold asphalt before application. A single chip seal can be applied or multiple chip seals known as "double chip seals" and "triple chip seals" can be used.