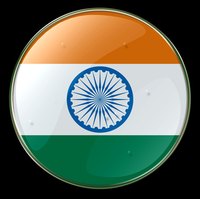 With a population of over 1 billion people, India is a huge market whose strength as an economic force continues to grow. It is, alongside China and Japan, one of the East's major economic powers. Indian society is based on age, caste and seniority and these notions influence the etiquette for those doing business in India.
Character
Indians value long-standing personal relationships as the ideal precursor to doing business. It is in your interests to focus on developing inter-personal relationships, as Indians place great value on mutual trust and respect. Hierarchies and formality are also important and it is considered very respectful to be introduced to potential new associates through a third party.
Dress
Dress should be formal and conservative. Men are required to wear dark-colored suits with ties, while women should wear conservative skirt suits or dresses. If weather conditions are particularly hot, less formal attire may be worn, but you should always dress formally at a first meeting, whatever the temperature.
Greeting
A light handshake is considered the most polite form of greeting in India. However, the issue is more complicated with regard to greeting women. Only shake a woman's hand if she proffers it; it is considered impolite to offer your hand first. If a handshake is not offered, the normal greeting will be for someone to hold their hands, palms together, under their chin and say â??Namasteâ?. This is an Indian word meaning peace. Reciprocate in kind. Greetings are often accompanied by an exchange of business cards. Always use your right hand to give and receive cards.
Address
The formality and hierarchical nature of Indian society mean that titles are revered. Associates should always be addressed by their title â?? such as â??Doctorâ? or â??Professorâ? - and their surname. If they do not have a title associated with their profession, they should be addressed as either â??Sirâ? or â??Madamâ?. It is considered impolite to use someone's first name without them first indicating that you can do so (by using your first name in greeting).
Meetings
Always send a detailed agenda in advance of any meeting as this allows associates to be prepared and more comfortable in the meeting. You should always arrive on time for meetings, but do not be surprised to have some delay. After initial introductions, meetings will usually be preceded by some small talk. This is an essential part of building good business relationships. Indeed, sometimes first meetings will consist entirely of getting-to-know-you conversation. Public disagreement is frowned upon and losing your temper is absolutely verboten as it implies untrustworthiness. Decision-making can be a protracted process.