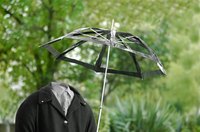 Vanishing premium life insurance is not a type of life insurance, but rather a method of premium payment. The vanishing premium method used by some insurance agents and insurance companies to illustrate how premiums can be reduced and "vanish" over time. These policies usually rely on dividend scales of participating whole life insurance to work but some vanishing premium illustrations are done with universal life insurance policies.
History
Vanishing premium illustrations were popular in the high interest rate environment of the 1980s and even during the early 1990s. The argument is that permanent life insurance is more difficult to sell because of its higher perceived cost in premiums. Even though total premium outlay is either the same or less when compared to annual renewable term insurance carried out over the same length of time (because mortality costs are the same and the permanent policy earns interest to hold down the cost of insurance), insurance agents thought they needed a way to make premium payments look more affordable.
Significance
If premium payments decrease over time or disappear, this can have a substantial impact on life insurance sales. Since term insurance premium payments are fixed, the idea of decreasing premium payments may be attractive for some life insurance buyers.
Interest Rates & Dividend Scales
Vanishing premiums rely, ultimately, on interest rates. In participating whole life insurance, policies earn dividends in addition to the fixed rate guaranteed by the policy. When interest rates are high and there is favorable mortality experience, insurance companies can pay high dividend rates to their policies. However, the 1980s and early '90s represented a time with unusually high interest rates. This carried over to universal life insurance as well, where universal life insurance was driven entirely by interest rates. Vanishing premiums work if the insurance policy generates enough interest that the cash value creates a surplus that is large enough to pay part or all of the required premium payments. When this happens, premiums appear to "vanish" and no more out of pocket costs are required by the policy owner to keep the insurance policy in force.
Misconceptions
While there is nothing wrong with vanishing premiums, it should be understood that for this to work, interest rates must be realistic and sustainable. Premiums never, in actuality, vanish. Premium payments are specified int he contract to continue for a set number of years. The contract, not interest rates, determine when the policy is paid in full.
Considerations
If your policy is generating enough interest to pay the premiums for you and you want to stop paying premiums, making your premiums "vanish" can be beneficial for you. However, you must realize that whole life dividend scales are not guaranteed, and interest rates fluctuate. This means that you may be responsible for premiums in the future. This is an important consideration, because you could end up paying premiums up to age 98 or 100 if your contract requires it.