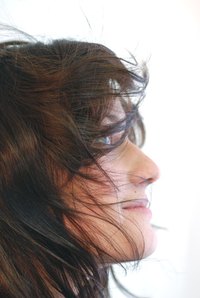 You might feel a little less like a human and a little more like a greyhound if you suffer from hair and scalp itch. Luckily, most causes of scalp itch are common, relatively harmless and easily treatable. Don't ignore that itch, however, as it might be a symptom of a condition that requires medical attention and treatment.
Environmental Causes
While scalp itch can be a sign of a more serious condition, sometimes it is merely a symptom of your daily habits and environment. Scalp itch can occur when hair is washed too often or not often enough, both of which affect the oil-producing glands at the scalp. Not to mention that the shampoo or other haircare products you're using could cause a reaction in the skin. Shampoos, conditioners, gels, mousses and other products should be tested to ensure they're not the culprit for your itchy scalp. Additionally, home hair-color kits and salon perming solutions usually contain para-phenylenediamine and glyceryl thioglycolate, both of which are known to cause irritation and itching of the scalp.
Dry climates, especially during cold and windy months, are a common cause of dry skin. These dry conditions can affect the protective oil layer of the scalp, making it susceptible to infection, irritation and itching. Sunburns to the scalp will also cause skin flaking and itching.
Parasitic/Fungal Causes
Unfortunately, not all scalp itch is as simple and curable as the aforementioned conditions. Itching of the scalp can also be due to a parasitic or fungal infection. Children are often susceptible to head lice, which are tiny insects that suck blood from the scalp and lay 0.5-mm-size eggs in the hair. Head lice can usually be treated with at-home kits available at the drugstore.
Additionally, ring worm of the scalp is a fungal infection that can cause severe itching. It is caused by dermatophytes, fungi that is normal on the skin but have overgrown to cause ringworm. Ringworm can cause patches of hair loss, scaling and, of course, itching.Tinea Amiantacea is another fungal infection that can cause itching. It is much rarer than ringworm and presents symptoms of scaly, silver-colored skin.
Other Causes
Aside from environmental and parasitic/fungal causes, itching of the scalp can be caused by other skin conditions, like chickenpox and shingles. Chickenpox and shingles are both caused by the herpes virus and can cause lesions and rashes on the skin of the body and scalp. Although doctors can prescribe topical treatments for itch relief, the virus must be treated with steroids and antiviral drugs.
Other skin diseases likely to cause scalp itch are scalp psoriasis, epidermal or sebaceous cysts, acne, contact and allergic dermatitis, and lichen planopilaris. Patients with itchiness that doesn't change with environmental adjustments should be diagnosed by a general physician or dermatologist.
Treatments
While more serious conditions must be treated with antibiotics, antiviral medication and anti-fungal drugs, symptoms of scalp itch can be treated. Several natural haircare products are available that help restore moisture to the scalp and ward against dandruff, dry skin and itching.
Zinc is a common ingredient in hair treatment products, due to its antifungal and antidandruff properties. Jojoba oil, available in a pure form or as an ingredient in many shampoos and treatments, helps restore moisture to and repair an irritated scalp. Tea tree oil is also used often in products or alone to activate scalp cells for regeneration and healing.
Sage, lavender and lemon can also help to soothe skin, but always check with a physician to ensure these will not exacerbate the condition.
Adjusting Practices
Until you know exactly what's causing your hair and scalp itch, it's a good idea to adjust your daily routine and try new products to get to the root of the itch. A few tips for helping moderate scalp itch are never use bar soap to wash hair; find a pH-balanced shampoo (with pH in the 4.5 to 5.5 range), take an antihistamine, and test all haircare products alone to weed out the itchy culprit.