Coral reefs are the most diverse and beautiful of all marine habitats. They are constructed from layers of coral, diverse marine organisms, and deposits of sand, mud and other sediment. Found worldwide and sometimes known as "the rainforests of the ocean," coral reefs provide a home to an abundance of marine life--a single reef can have as many as 60 species of coral, hundreds of species of snails, and several hundred species of fish.
Organisms That Build Coral Reefs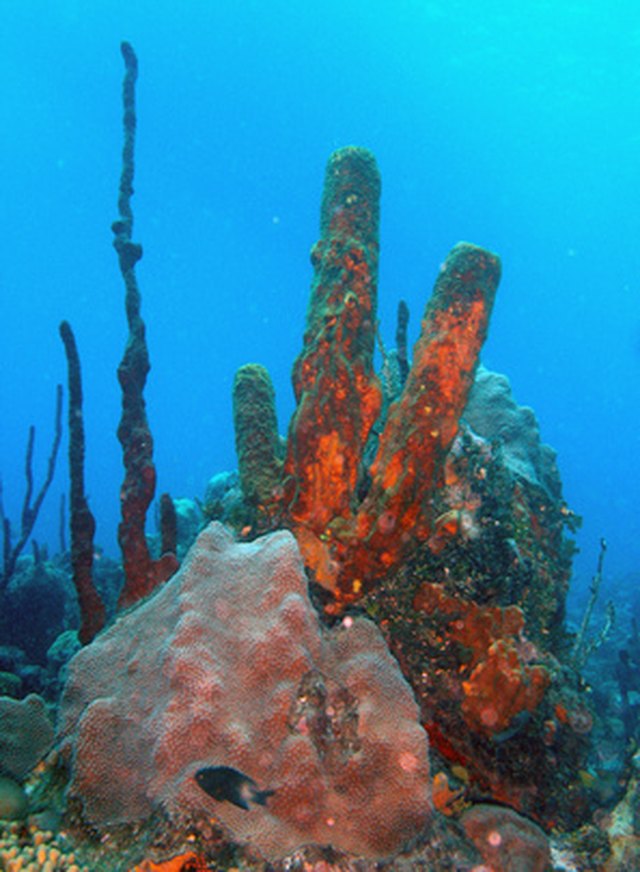 There are two main types of organisms that create coral reef structures. The dominant organisms are known as framework builders, such as elkhorn coral and hexacoral polyps, which build the main matrix of the reef. Among the less dominant but no less important organisms are coralline algae, sponges, sea fans and anemones, which precipitate calcium carbonate and silicon. This precipitation creates a cementation process that builds the reef upwards.
Species Common to Coral Reefs
There are several species of marine life native to coral reefs that you may recognize in your local pet store. The most common are clown fish, sea horses, and peppermint shrimp. Other species not as common in pet stores are the lion fish, sea anemones, and porcupine fish. Most coral reef inhabitants in pet stores are captured live because they do not reproduce well in captivity.
Size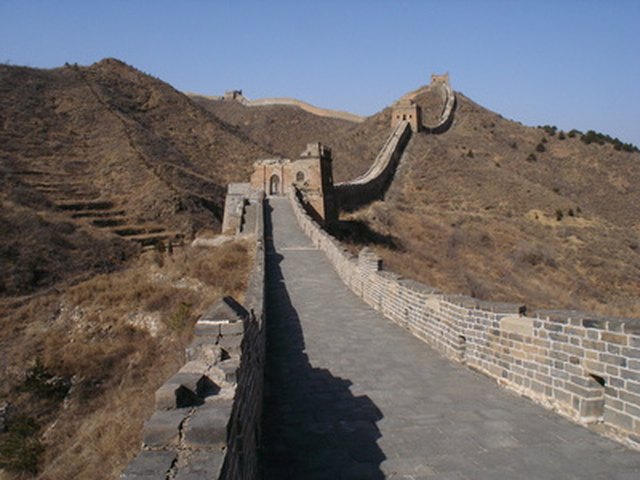 The size of a coral reef depends on its age. Coral reefs that have been living and growing for years can be miles long. The largest coral reef known is the Great Barrier Reef off the coast of Australia. Interestingly enough, the Great Barrier Reef is 1800 miles long--longer than the Great Wall of China--and can be seen from outer space.
Threats to Coral Reefs
Coral Reef Alliance reports that the largest threats to coral reefs are carbon dioxide and global warming. Global warming traps gases that prevent the earth to cool, which increases seawater to temperatures that are too hot for coral reefs and the marine life that inhabit them to survive.
Coral Reef Preservation
One way that coral reefs ensure their own survival is that framework builders attach themselves to sunken ships to begin a matrix for other living structures to live in and on. In a May 2009 online article, Discover magazine reported that the U.S. Navy was considering sinking ships no longer in use for the purpose of providing a basis upon which new coral reef structures can be built.