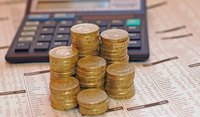 Since interest rates fluctuate, the amount of interest you can collect from the same type of investment may vary considerably at different times. If safety is your primary concern when interest rates are low, you have no choice but to settle for a low interest. If you want more income, you will have to compromise on safety.
Money Market Accounts
Money market accounts offered by banks are FDIC-insured, and some currently have some of the highest yields among comparable liquid investments.
CDs
If you are willing to lock up your money for 6 to 24 months, consider FDIC-insured CDs (certificates of deposit).
U.S. Treasury Bills
Treasuries are guaranteed by the full faith and credit of the U.S. Government. You can buy them direct from the Treasury without commission and you are guaranteed to get your money back at maturity.
Insured Bonds
Some corporate and municipal bonds are insured for the timely payment of interest and principal. If you hold an insured bond to maturity, you are guaranteed to get your money back. Of course, the recent problem has been the poor financial shape of bond insurers. If the insurer goes under, there goes your insurance guarantee.
High-Quality Bonds
Bonds are issued with credit ratings. The highest quality bonds are rated AAA, followed by AA, and so on. If you hold an AAA-rated bond to maturity, there is a very high probability that you will get your money back. Theoretically, any issuer can default at any time for any reason, but you usually get plenty of warning in the form of credit rating downgrades. A bond does not go from AAA to junk overnight: It is incrementally downgraded. You will have plenty of time to get out with a small loss if you decide not to stay put.