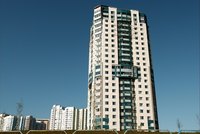 While most companies put long hours and lots of thought into the development of external communications with the public and their share holders, according to the Performance Management and Appraisal Help Center, very few companies put the same work into developing their internal communication strategies. This puts them at a disadvantage, as the center goes on to explain, "Strategic internal communication planning can be a proactive approach to building a better, more directed and efficient workforce." Understanding what corporate internal communications should look like can better equip you to modify your own internal structure for future success and improvement.
Formats
Internal communications are formal messages established and dispensed by the company. In a corporate setting, these communications can be delivered in a variety of formats. Paper communication may include memos, newsletters, brochures and payment enclosures. Today, a lot of communications that previously were transmitted on paper are now being sent via email. Digital internal communications may also include employee websites and intranets.
Verbal internal communication is usually delivered in forums and meetings, where staff or management will transmit information in a dialog format. These venues qualify as internal communication as the content addressed has to do with direction, organization, evaluation or structural issues. In other words, because a brainstorming session, for example, is not about a policy or overarching issue, it would not qualify as internal communication.
Finally, training materials and policy books are a static form of internal communication. They serve as references and communicate company goals and procedures.
Planning
Effective internal corporate communication requires planning. It should be a part of the larger communication strategy developed. A corporate communication planner will isolate formats to use and match them up with goals.
The goals of internal corporate communication will vary based on the company in question. For example, some companies may use written communication for concrete goals such as making directive clear, whereas other companies will use digital communication to help facilitate organization of employees. For some companies, motivational messages may be better delivered through verbal communications, while with companies whose workforce is largely telecommuting or spread out throughout the country, digital communication is a more reliable and consistent method of communication.
Effectiveness
Internal corporate communications are most effective if they take on certain qualities. First, internal communication should be consistent. You should transmit motivational messages and company values in a regular, predetermined format to foster better levels of comprehension and information retention.
Moreover, internal communications should be structured. Arranging information in an organized, easy to follow format helps the senders ensure that they have covered everything they need to, and allows the recipient to better understand and remember the information presented.
Finally, internal communication should be timely and transparent. The book "Transparency: How Leaders Create a Culture of Candor" explains that companies that are honest and upfront about company developments as they happen encourage trust and loyalty in their workforce, leading to a more creative and productive workplace.
Benefits
Effective internal corporate communication can greatly affect the problem solving capabilities of a company. According to managerwise.com, a management resource database, successful internal communication structures create a defined way for problems to be discussed between management and staff. Not only does this lead to better dialog and solution development, it also allows the workforce to address and resolve problems before they become crises.
Atmosphere
Effective internal corporate communication can improve the atmosphere in a workplace. Employees, feeling more informed, are more likely to be productive and satisfied in their jobs. Management, more informed about the pulse of the workforce, is better able to address the concerns of their employees, increasing morale in the workforce. Finally, it helps to grease the skids on the road to change. When information is effectively transmitted, fears and rumors can be mitigated, allowing for a more fluid transformation when policies are altered.