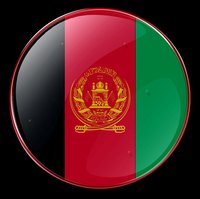 The Islamic Republic of Afghanistan is a landlocked country in Central Asia bordering Iran, Pakistan, China, Turkmenistan, Uzbekistan and Tajikistan. The United Nations Development Program listed Afghanistan as the second least developed country in the world in 2009, with a GDP per capita of $1,054 and a life expectancy of 43.6 years. The country is predominately Sunni Muslim, and a high level of respect for local customs and traditions is required to successfully conduct business.
History
Having been passed between the Greeks and Persians in antiquity, Afghanistan converted to Islam in the 7th century with the arrival of Arab invaders. After a series of rises and falls of different kingdoms, the country came under British rule until independence in 1919. After a few decades of relative stability, the Afghan Civil War broke out in 1978. The country was invaded and occupied by the Soviet Union during the 1980s, but the Afghanis (along with other Muslim volunteers) pushed the Soviets back, only for the country to be taken over by the radical Taliban in 1996. The United States and their Afghan rebel allies overthrew the Taliban following the 9/11 terrorist attacks in 2001, and as of 2010 the country is still the site of a war, with the NATO coalition and the Kabul government fighting the Taliban insurgency and other Islamic extremist organizations such as al-Qaeda.
Religion
The overwhelming majority of Afghani are Sunni Muslims, and they take their religion very seriously. Do not insult any aspect of Islam (even things you may find objectionable, such as the wearing of the Burka), and make an effort to appear educated on their beliefs. Men should understand that, when visiting the house of an Afghani, they will probably not be allowed to wander away from a central room. This is a normal restriction of gender-mixing and should not be taken with offense.
Business dress
Men should wear long pants and sleeves, and would gain respect from their peers by wearing the traditional Afghani dress (although this is not expected). Women must always show as little skin below the neck as possible, and a headscarf is advisable. Normal western business attire may be expected as the norm in some business settings, but both men and women still ought to take care to cover up.
Personal conduct
The local concepts of honor and shame play a major role in business and can be confusing for the uninitiated. It can be seen as rude to directly contradict someone, so it is common to hear answers in the affirmative followed by a caveat when a simple "no" would have sufficed in America. Phrase your comments and questions carefully, and always be diplomatic when addressing issues that appear sensitive. Never act in a condescending manner. In a country where the legal system has been in a state of disarray as the civil war has raged on, a spoken agreement may be considered as binding as a signed legal contract.
Negotiation
Haggling is an everyday occurrence in Afghanistan, and should be played like a game. Start low (or high, if selling), and work your way up slowly, while taking turns with the other party to feign outrage or disinterest as the negotiation approaches its climax. It can be a slow, daunting experience at first, but can become enjoyable with practice.