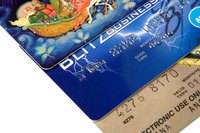 Debt purchasing is a term used to describe a specific kind of debt buying that some companies use to generate revenue. The debt in debt purchasing is usually a credit line that an individual has created and is unable to pay off. On a small scale, debt purchasing does not create much profit, but companies often purchase many different debt accounts in bundles to make more money.
Debt Types
There are many different types of debt traded in financial circles. In debt markets, businesses issue bonds to raise funds; these bonds are then bought by investors until they come to term. However, debt purchasing refers to a specific type of individual debt that is held by a person who has a credit account that he is having trouble paying off. This credit account is purchased by lenders or companies that manage debt for profit.
Reason for Debt
A person can open a credit account for many reasons, but debt purchasing occurs most often with credit card accounts. Credit card accounts are easy to open and their high interest rates can lead to debt problems more easily than can other types of credit.
Identification
Debt is purchased by large companies, often lenders who specialize in this practice. The credit companies agree to sell the accounts for an amount lower than the debts' worth, because it is not likely these individuals will be able to pay off their debts. The buyer then continues trying to collect the payments. These lenders typically buy large amounts of debt from many different people at once.
Benefits
If the lender can force the borrower to repay what is owed on the account, or wait until the borrower has enough money to resume making payments, then purchasing debt can be an effective strategy for increasing revenue for large firms. From 2000 to 2005 debt purchasing doubled due to its fairly reliable formula, and now approximately $70 billion of debt is traded yearly.
Considerations
The success of this strategy depends on the ability of the debt purchaser to extract payments. Losses may not be immediately recovered, so this strategy requires both patience and a large amount of capital. There is no guarantee that the new lender will be any more successful at maintaining the account than the old lender.