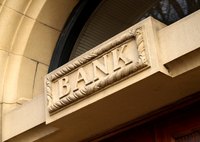 A syndicated loan is typically a large loan issued by a group of lenders to a single borrower. These lenders are usually banks, but they can also include other financial institutions. One lender acts as the lead bank or agent, takes a percentage of the loan and syndicates the rest of the loan to other lenders.
Mechanics of a Syndicated Loan
Acting under the authority of the borrower, the lead bank (agent) solicits prospective lenders. As part of the origination process, the agent prepares a loan placement memorandum including borrower specific information which is then distributed to prospective lenders. The agent also takes responsibility for administration of the loan. The other lending banks are signatories to the loan agreement. Each participating bank usually funds the loan under identical conditions and documentation as other participants.
The lead bank usually has an existing, ongoing relationship with the borrower. Therefore syndicated loans fall in that middle ground between "relationship" loans and public debt precisely because the lead bank has a relationship with the borrower.

Liquidity in the Syndicated Loan Market
Corporate credit rating agencies such as A.M. Best and Dun & Bradstreet view syndicated loans as incremental business. As such, they now rate syndicated loans to major borrowers in a similar manner as they rate public debt such as corporate bonds. The rating of the syndicated loans of major borrowers has increased transparency and inspired institutional investors, such as mutual funds, to become major participants in syndicated loan funding thereby dramatically increasing liquidity in the syndicated loan market.
These changes in the syndicated loan market including increased volume capacity and increased transparency have shifted the syndicated loan market closer to the public debt, corporate bond market and further away from bilateral bank lending.
Demand for Syndicated Loans
Demand for syndicated loans is driven primarily by borrowers rather than banks as it is the borrower who decides what type of debt instrument to use and it is the borrow that pays the transaction cost irrespective of the debt instrument. Bank interest in syndicating loans is attributed to less risk exposure. It is easier for a bank to absorb the risk of exposure to a small portion of a large loan than exposure to the total loan.
Typically, successful small businesses evolve to the point where they outgrow their traditional bilateral borrowing relationships with one or a few banks. Yet, their debt financing needs are not of the magnitude to justify the cost and reporting requirements of entering the public debt market with the issuance of a corporate bond. The alternative to the corporate bond is a syndicated loan facility. Borrowers can access funds cheaper in the syndicated loan market than through a series of bilateral loans or by floating a bond issue.
Syndicated Loan Advantages
In general, syndicated facilities bring companies reduced transaction costs in total and spare companies the time and effort of negotiating with individual bank. Borrowers also have great flexibility in shaping their syndicated loan. For example, companies can have prepayment rights without penalty and if engaged in international trade, they can have multi-currency options.
Other Advantages
Syndicated loans give successful and growing companies excellent visibility in the open market. This spurs an increase in bank competition for a company's business, thereby reducing transaction costs. Banks, after becoming aware of a growing company's existence and growth potential, will try to establish a relationship with the company. One common bank practice used in wooing new customers is the dissemination of bank-sponsored market information, typically of a "proprietary" nature beyond the reach of the company in hopes of being recognized by company management.