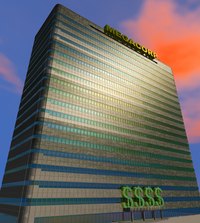 Corporate ethics and corporate governance become increasingly important issues as companies become larger and more powerful. While many blast such corporations as being inherently amoral or worse, many chief executive officers, as well as practical philosophers, see the clout and wealth of these businesses as being capable of service to society as well as themselves.
Ethics Overview
Ethics refers to the branch of philosophy dealing with issues such as morality, justice, virtue and responsibility. With regard to corporate ethics, the two most commonly applied divisions of moral philosophy are normative ethics and descriptive ethics. Normative ethics comments on what is right or wrong and how people and organizations should act; descriptive ethics comments on how people actually behave and how that affects organizations.
Ethics in Business History
For thousands of years, merchants, traders, artisans and their customers dealt with each other face-to-face, and the line between business transaction and social engagement was indistinct, if present at all. The idea that the moral or immoral actions of individuals could be differentiated from the morality of businesses had little currency. But as corporations became more common and more powerful, everyday products increasingly were provided by a "faceless" business entity, raising the possibility of a larger sphere for ethics.
Corporate Responsibility
Defining the responsibilities of the corporation and determining to whom it is responsible lie at the center of corporate ethics. One school of thought is that the corporation is responsible to its shareholders above all else. Proponents of this attitude do not defend profit at all costs as being virtuous, but rather point out that consumers and governments will take action to constrain unethical corporate behavior. Legal mandates for financial reporting, antitrust actions and boycotts of companies are just a few examples of how that can be done.
Societal Responsibilities
Most corporations today publicly voice a commitment to social responsibility. Companies may offer benefits or wages above what law or the market demands, while others avoid materials or products whose acquisition is tainted by exploitation or human rights abuses. "Conflict-free diamonds" and "fair-trade chocolate," for example, have become niche products driven by ethical concerns about guerrilla wars and child slavery rather than legislation.
Shareholders and Consumers
The structure of corporate governance distributes more than dividends. The fact that shareholders elect members of the board of directors means that they can demand ethical action, even if it seems counterintuitive with regard to profit. Directors who refuse to comply with shareholder wishes can simply be dismissed when their terms expire. Voters can also influence business practices. Companies that feel cornered by unethical but competitive practices may even welcome legislation barring them and their competitors from continuing the practice.