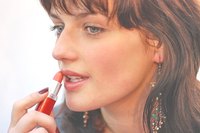 Mary Kay Cosmetics, founded by Mary Kay Ash, began selling products and recruiting saleswomen in September 1963. Since that time, the company has become a worldwide organization, with makeup sales and recruitment rising around the globe. According to the company website, wholesale sales reached $2.8 billion in 2008. Training women to sell the Mary Kay brand and products is a company priority and a major responsibility of its independent sales directors.
Training Requirements
The bottom rung of the Mary Kay sales team is the independent beauty consultant. Consultants are not required to attend cosmetic training, but most independent sales directors do offer training classes for their recruits and teams. Directors take an oath, when they earn their title as director, to teach and train others. These classes or "Unit Meetings" are free, but the director may charge a fee to cover rental fees for the meeting space. Directors are required to attend "New Director Training" at the Mary Kay headquarters in Dallas, Texas. Directors are responsible for their own transportation and hotel fees during their free training week.
Training Subjects
Consultants learn how to use Mary Kay skin care products in the correct order and manner. The company does not encourage the consultants to touch the skin of their clients. Instead, consultants learn to teach skin care to their clients, rather than actually demonstrate techniques on guests at their appointments. Directors teach consultants about new products in the product line. Other subjects taught are how to book appointments, how to hold appointments and how to raise weekly sales.
Costs
While local training is free for consultants, fees are required for admittance to the two biggest Mary Kay training events. These events are Career Conferences and Seminars. Each conference offers breakout classes in a variety of subjects before and after a main awards ceremony. In 2010, fees for a career conference range between $50 and $75. Seminar fees range from $75 to $125 and do not include transportation, food and hotel fees.
Training Licenses
Mary Kay Incorporated issues a wholesale license to each member of the sales team. Each sales member has an individual consultant number that allows her to purchase products at the wholesale price. There are no official licenses issued for cosmetology or sales. Directors, in recognition of team member performance, give certificates for high sales or a high number of appointments.
Training Equipment
All consultants are required to buy a starter kit. As of 2010, the kit costs $100 plus tax and includes a large part of the skin care product line. Included in the kit are mirrors, cloths and sales brochures. Besides the kit, consultants may choose to buy a beauty coat that protects their clothes during appointments. Training DVDs, tapes and CDs are also available for sale at unit meetings or through the company website.