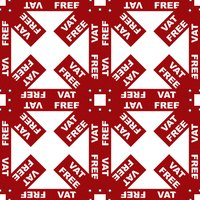 VAT or "Value Added Tax" (or "IVA" in Spain) is the EU name given to what we in America would call state and local retail sales taxes. VATs are administered on a national level, however, and like U.S. sales taxes, the rates may change depending on the type of good or service purchased. The Spanish VAT system is governed partly by the Spanish government and partly by guidelines prescribed by the European Union.
Function
Value added taxes are built into the prices of all goods and services sold in Spain. Unlike the U.S., the rates are not subject to changes made by municipalities and regional governments; the tax is the same throughout the country. The VAT tax system is Spain comes with a fairly simple registration process for vendors and businesspeople, as well as generous exemptions for certain critical or newly started businesses.
Rates
There are three rates of VAT applied on all goods and services sold in Spain. For basic food like milk and cheese, books, newspapers, magazines, academic items other than computers, medicine, equipment for the disabled, and public housing, the VAT rate is four percent. For non-basic food items like spices and ready-made food, agricultural items, hotels, restaurant meals and other services like hair care, the VAT rate is seven percent. All other items, like alcohol, electronics, cigarettes and automobiles, are taxed at a rate of 16 percent.
Governance
The Spanish Agencia de Administración Tributaria manages tax collection throughout the country. However, rules governing the VAT are usually made by authorities outside of Spain, in the European Union. This is done to ensure that VAT rules in the 26 EU member states are relatively similar. This keeps European trade flowing without constant disputes regarding taxation.
Efficiency
Unlike the United States, where individual states and local governments are free to levy their own sales taxes, the Spanish model keeps things uniform. Whether you are in Madrid or Mallorca, the level of tax you pay as a visitor or citizen does not change.
Considerations
There are numerous VAT exemptions for various goods and services the Spanish government deems to be essential or worthwhile. Contact the TMF group (see Reference section) for a complete list of VAT exemptions. Visitors to Spain must be warned that in July 2010, Spanish VAT rates are set to increase. The bottom rate of four percent will not change. The middle rate of seven percent will increase to eight percent. The top or "general" rate is set to increase from 16 to 18 percent. These increases are part of the Spanish government's attempt to bring its national debt under control through austerity measures.