The Dalmatian is an American Kennel Club registered breed. While the breed has had supporting roles in several movies, the Dalmatian is most often noted as being a mascot for horse-drawn carriages or as a companion of firemen. The history of the breed leads us to understand its unique role as a fire dog, which is just one of the purposes among the many associated with this breed.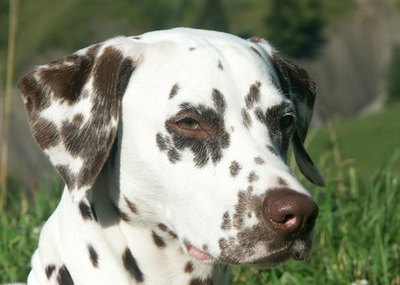 History
Spotted dogs equal in size and shape to the modern-day Dalmatian have been depicted in history since ancient times. A spotted dog similar to the body type of a Dalmatian appears in an Italian wall mural that was painted in the year 1350. In Egypt, drawings of spotted dogs following horse-drawn carriages can be found on tomb walls. Spotted dogs have appeared worldwide throughout history, at times taking regional names based on the lands where they were present. While there has been much speculation, the reason why the dogs are referred to as "Dalmatians" is not known. The present day Dalmatian is now the most common of the spotted dogs that have been bred and domesticated as companion pets.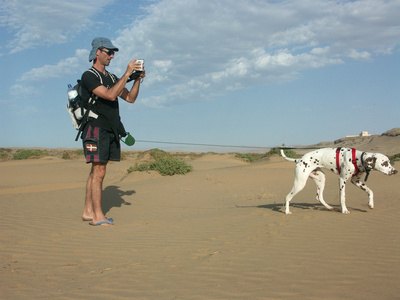 General Breed Purpose
The Dalmatian is a breed that has held a number of jobs in its long history. The breed has a natural instinct to follow, calm and protect horses, though no one is certain as to why. It has been used as a war dog and a sentinel guarding borders between ancient Dalmatia and Croatia. The breed has at times been used by shepherds to guard and herd livestock. Dalmatians were trained to rid farms of vermin and as retrievers to collect water fowl. Working as hounds, this breed was able to track game and, when used in a working pack, corner game animals such as boars.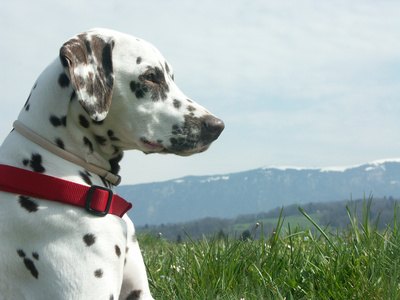 Coach and Fire Dog
Known the world over as natural coach dogs and easily recognizable due to their sleek body style and spotted coats, Dalmatians have long been associated with accompanying horse-drawn vehicles of any type. Since early fire rigs were drawn by horses, much of the general public first noticed these spotted dogs instinctively following behind fire apparatus, waiting while the fireman fought the fire and then following as the apparatus retreated. Many firehouses had one Dalmatian that ran with the coach and one that stayed behind to guard the remaining property and horses.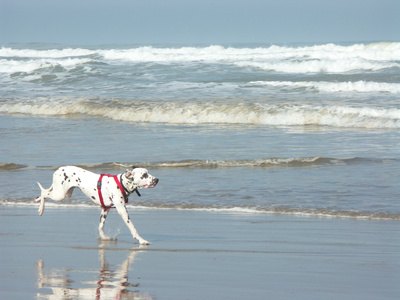 Breed Characteristics
The modern-day Dalmatian is born with a short white coat and soon develops black or liver-colored spots. A large breed, they measure 19 to 23 inches at the shoulder. An adult of correct height and weight typically averages 50 to 55 pounds. They are meant to possess an athletic physique and gait that enables them to easily traverse great distances. The breed is subject to several ongoing health problems, the most widely spread being that of deafness.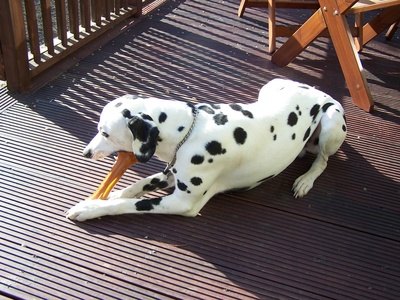 Considerations
Dalmatians are fun loving and very active dogs. They have often been portrayed in film and advertising media due to their high style. Dalmatians are also highly trainable, which makes them an excellent choice for firefighters. This is a breed that needs training, exercise and a job to live a fulfilled life, whether in a firehouse or in a home.