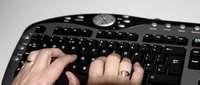 A human resources information system, or HRIS, replaces manual personnel systems to reduce paperwork, automate processes and improve data integrity. An HRIS allows an agency immediate access to employee records and enhanced reporting functionality, providing managers timely information to make essential human resources decisions.
System Requirements
Current HR processes must be collected and documented to create workflows. Antiquated business practices need to be updated or eliminated to streamline future processes. A gap analysis is useful during this phase. Functional and technical requirements adhering to organizational hierarchy, reporting requirements and regulations are developed prior to creating and distributing requests for proposals and information. Schedule demonstrations from all qualified vendors and complete the selection process with a contract for services.
Deployment
Employee information from the legacy system must be loaded into the HRIS, usually exported from the current payroll system. Approvals and electronic signatures must be assigned at appropriate levels according to hierarchy. System security, back-up and tracking mechanisms must be in place prior to deployment. Testing of system functionality, interfaces and personnel action routing must be completed. Deployment on a roll-out schedule is a controlled way to test the production environment prior to making it available to all employees. Prior to deployment, write and distribute standard operating procedures for end users. Training and communication plans are important tools used during deployment of a new HRIS. Develop hands-on classroom and web-based desktop training. Some agencies assign system administrators to assist employees during the transition period.
Payroll Interface
Payroll can be in-house or outsourced. An HRIS must support automated maintenance of employees through the use of interface and reverse interface processes. The HRIS generates transactions to payroll based on effective dates, action coding and data field updates. Pay records are created, deleted, or changed when pay-effecting transactions are processed in the HRIS.
Benefits Administration
The benefits module of an HRIS allows human resources to manage and administer the multitude of benefits options available to employees. Other features of the module that streamline business practices are paperless enrollment and employee self-service.
Time and Attendance
Automated time and attendance modules allow managers to establish and enforce leave policies, update employee schedules and verify leave balances prior to approval. The module also provides tools to electronically enter, certify and approve time sheets and transmit them to payroll providers. The system ensures that all hours are properly reported.