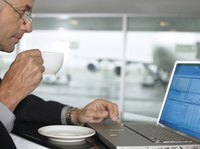 You can lose as much as 22 pounds in 13 days, claim the guidelines for the Danish diet. The weight-loss plan is also known as the 13-day diet, the Copenhagen diet and the Royal Danish Hospital diet, although that hospital denies any affiliation with the program. The Academy of Nutrition and Dietetics notes that you should be cautious about plans like the Danish diet that promise dramatic weight loss, don't encourage exercise, and feature strict menu plans. Talk to your doctor before starting the Danish diet.
Basic Guidelines
Those on the Danish diet are instructed to follow a strict 13-day meal plan, with specific foods and portion sizes for breakfast, lunch and dinner. According to the plan's guidelines, the diet won't work effectively if you make any substitutions or switch menu plans between days. If you deviate from the plan after day 6, you're advised to stop the diet and restart again after three months to achieve maximum weight-loss results. The menu plans severely restrict your intake of fruit, grains and dairy products, and they offer only a few protein and vegetable choices. Snacks, alcohol, salt and any type of herbs or spices are also not permitted.
Sample Menus
Each day that you're on the Danish diet, you'll be getting about 600 calories. Breakfast, which you should consume before 9 a.m., might consist of a cup of coffee sweetened with 1 teaspoon of sugar, a grated carrot or a cup of black tea. Lunch should be eaten between noon and 2 p.m. Samples of this meal include two hard-boiled eggs and a grated carrot, yogurt and orange juice, or boiled fish topped with butter and lemon juice. A tomato, boiled celery and an apple or a pear might serve as dinner one day, while another may feature a small beef and lettuce salad with an olive oil and lemon juice dressing. You should plan to eat dinner between 5 and 6 p.m. Dieters are also encouraged to drink at least 2 liters of water daily -- that's about 8 1/2 cups.
Potential Benefits
When you consume so few calories in a day, it's likely that you'll lose weight on the Danish diet, although most of this will be water, muscle and bone mass, not fat. The diet's rule that you should eat dinner no later than 6 p.m. may also aid with weight loss. According to a study published in the "International Journal of Obesity" in April 2013, the earlier in the day you eat the bulk of your calories, the more likely you are to lose weight. The plan's guidelines state that you should not repeat the program more than once every two years, a recommendation that may discourage some dieters from following the program excessively.
Possible Drawbacks
The Danish diet supplies far less than the 1,200 calories per day advised as the minimum caloric intake for adults. If you follow it as directed, you'll take in even less than medically supervised very-low-calorie diets. Consuming too few daily calories slows your metabolism and may result in immune system suppression, extreme fatigue, difficulty concentrating and lightheadedness. Since the diet restricts entire groups of foods, you may not consume enough vitamins, minerals, fiber and antioxidants to avoid nutritional deficiencies. While adhering to the Danish diet for only 13 days might not seriously damage your health, it can lead to repeated cycles of yo-yo dieting. Any weight you lose on the plan will most likely return when you resume your normal eating habits.