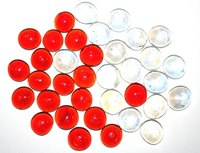 Treatment for parenchymal kidney disease seeks to remove excess salt, water and harmful substances from the bloodstream. Patients learn to manage their kidney disease by restricting their intake of salt, potassium, and protein; treating their high blood pressure; managing their diabetes; and taking erythropoietin ("epo"), a hormone that helps bone marrow to produce healthy blood cells.
Causes
Patients typically inherit this disease. Hormones and microbes found in the blood identify the disease. High blood pressure and diabetes can also cause this disease.
Identification
Parenchymal refers to the location of the disease-the kidneys.The disease causes scarring and kidneys lose their function whenever scar tissue forms. Often this scarring can lead to kidney failure.
Symptoms
Symptoms of kidney disease include blood in the urine, abnormal blood tests, high blood pressure, swelling in the feet and lower legs, arms, or face, and symptoms of urinary tract infection. Urinary tract infections do not usually mean kidney disease exists, but a patient should contact his physician. Loss of appetite, nausea, vomiting, fatigue, sleepiness, itching, twitching, and a metallic taste in the mouth indicate chronic kidney disease.
Diagnosis
Doctors use abdominal ultrasounds to find cysts, a urine analysis and a cystic fluid exam. Elevated blood urea nitrogen concentration and serum creatinine concentrations confirm whether a patient who has had an ultrasound showing cysts has parenchymal kidney disease.
Treatment for Kidney Failure
Hemodialysis requires a machine to filter your blood outside your body. You can undergo hemodialysis at home or at a center. Kidney transplantation is an option in severe cases.