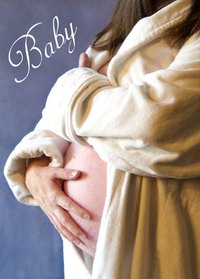 No matter how much sleep you get, you will be tired for at least part of your pregnancy. This fatigue springs from the body changes and emotional stress caused by impending motherhood. Your body is working 24 hours a day, seven days a week, creating a new human being. That's enough work to make anyone tired.
First Trimester
Excessive fatigue lasts throughout the first trimester. During this time, you experience the greatest change to your body, and therefore require more recovery time than normal. In the beginning, the fetus multiplies in size each day and the woman's uterus and breasts do the most growing. All this change leaves the body feeling tired and worn out.
Second and Third Trimesters
During the second trimester, the majority of change happens within the baby, rather than the mother. You will likely feel more energized and closer to your normal energy level. During the third trimester, however, the fatigue returns. Once again, the uterus is growing more rapidly, putting a huge amount of strain on your body. Likely, you will want to take naps and schedule earlier bedtimes. Other discomforts such as leg cramps, backaches and swelling can make it hard to sleep, leading to even more daytime drowsiness.
Getting Better Rest
Some women have trouble sleeping restfully during pregnancy. This can contribute to your overall fatigue. Relaxation techniques such as long baths and soothing scents can help you deal with the grouchiness and bad temper that accompanies the fatigue. Try to get at least eight hours of sleep a night. Full nights of sleep are essential to rebuilding the body's defenses. Making a quiet time for you to nap or just relax at least once a week helps to keep fatigue from becoming overwhelming.
Energy Boosters
Pregnancy wears out your body, so you will not be able to fend off the fatigue completely. Some lifestyle changes, however, can give you an extra boost. Eat several small meals throughout the day to keep up your energy levels. That way you will not crash during the lull between meals. Do some form of light exercise, even just a walk, every day. This charges up your body, keeps you in good condition and sends endorphins through your brain, which helps with depression and mood swings, too. Finally, try to eat healthfully. Focus on lean protein, vegetables and lots of water. Eating junk is more likely to cause drowsiness and lethargy.
When to Consult a Doctor
If your tiredness begins to affect your normal functioning, you should visit your doctor. She may be able to help. Some women feel tired throughout pregnancy, but if you are still exhausted after a couple of weeks into the second trimester or you are worried, see your health-care provider to rule out underlying causes. She can also help with anemia, depression or anxiety, all of which can cause extra drowsiness.