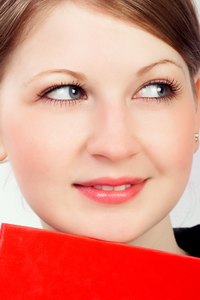 Businesses and companies create strategy maps to showcase their plans for success. Robert Kaplan and David Norton developed the strategy mapping concept while they were working on their "balanced scorecard." The strategy map is broken down into subtopics that all work toward the business' ultimate goal.
Basics
A strategy map is a visual illustration of a business' strategy for turning its resources into accomplishments. Resources don't include only concrete assets, but also refer to knowledge and customs. These assets are applied in a way that will help the company reach its objectives. Strategy mapping shows the relationship between the company's resources and objectives via a detailed picture.
Main Objectives
The top of the strategy map shows the business' main objective, which is the No. 1 reason why the business exists. Next, financial strategies like productivity and revenue growth are included in the map. Revenue can be increased by either raising the number of highly valued customers or by raising the amount of revenue per customer. Productivity can be improved by cutting out any activity that doesn't ultimately add value to the business.
Business Focus
The business must decide whether it would most like to reach operational excellence, solid customer relationships or product leadership. While a lot of companies skip this step, it's crucial to determining which business practices aren't helping your company achieve its goal. Clearly focusing your business proposition will streamline what areas need the most attention.
Employees and Strategy
The last portion of the strategy map includes employees, technology and corporate culture. These assets are necessary to actually put the strategy map into action. The business' overall performance in all areas rests on the performance of the corporation's players.
Benefits
Strategy mapping is used to help businesses and companies manage their approach. With a strategy map, management can detect which areas of the business need to be improved. A problem in the business plan is evident if the different areas of the strategy map don't logically and easily flow into the next one. Strategy mapping lays out the business' direction and encourages employees come together to discuss and share ideas.