When you receive the diagnosis that your cat has cancer, realistically the outlook may not be good. Treatments for your cat are intended to help improve the quality of her life for as long as she has yet to live. Prednisone has been prescribed to treat inflammation, autoimmune diseases (feline HIV and AIDS), cancer, intestinal diseases and many other medical conditions. When your veterinarian prescribes this medication for your cat, the drug may be used in conjunction with chemotherapy treatments.
What It Is
Prednisone is a synthetic form of corticosteroid. Corticosteroids are hormones that occur naturally. Such hormones include cortisol. Your cat's adrenal glands are responsible for producing cortisol in times of stress. When prednisone is prescribed for your cat, the drug is administered to help with intestinal lymphoma. According to Vet Info, the medication can be administered orally, topically (ointment or cream form) or by injection. It's important that you consult with your veterinarian on the best form of administration of this medication.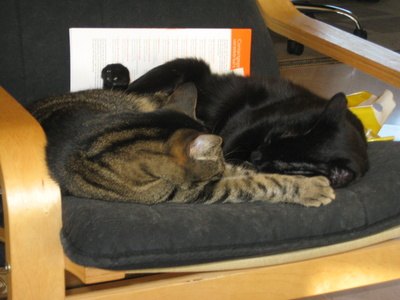 Considerations
Even if you're using prednisone as a form of treatment for your cat, keep in mind that the drug is not a cure. The Veterinary Partner says cats who are given prednisone may have an additional 45 to 60 days added onto their life expectancy.
Effects
Unfortunately, prednisone may cause undesirable side effects in your cat. Your cat can experience increased urination, excessive thirst, excessive eating or loss of appetite, weight gain and gastrointestinal issues (such as diarrhea). Your cat may also vomit, have a loss of her fur, have changes in her behavior, develop ulcers and have an increase in blood pressure. If your cat becomes excessively thirsty, the dosage of her medication can be altered to help alleviate this symptom.
Precautions
Using prednisone can cause your cat to become susceptible to bacterial and viral infections. You'll notice an infection in your cat if she begins to experience malaise (not wanting to get up) and fever. Prednisone should not be combined with some medications such as diuretics. If your cat has diabetes, do not administer this drug to her, as the drug can contribute to liver disease. Your cat should also not take this medication if she suffers from kidney or liver disease, has heart disease, hypothyroidism, stomach ulcers or is already prone to infections.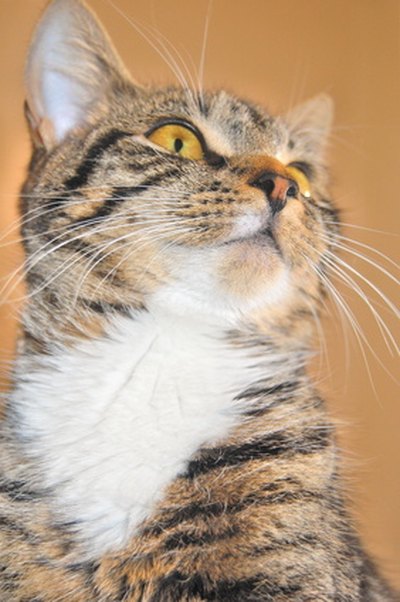 Warning
It is possible for your cat to overdose on prednisone, though the likelihood is low. This is why it's important to follow your veterinarian's treatment plan with prednisone. Never give more than the recommended dose prescribed by your veterinarian. If you notice that your cat experiences seizures, limping and panting, see your veterinarian immediately. Prednisone can cause an allergic reaction in your cat. Allergic symptoms include difficulty in breathing and swelling of your cat's face and tongue.