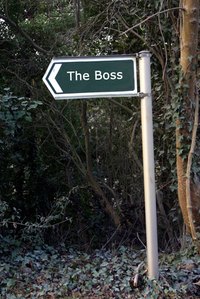 Senior management training is a more specialized and learner-centric process than training junior staff. Training relates to the particular needs of senior individuals, focusing on providing them with the tools they need to achieve organizational goals and overcome challenges. Training needs may be identified by the manager himself, or be recognized by the organization. New needs may emerge through promotion, a shift in responsibilities, or in preparation for a move to an even more senior role.
Advanced Knowledge
Senior managers require more generalist managerial skill sets than their junior colleagues, although their levels of knowledge and experience need to be highly advanced. Usually senior managers move from a technical or functional role to one where their responsibility is for "big picture" outcomes. They need to be experts in appraising the overall situation while also having an eye for detail. They have to be able to focus on the needs and outputs of large groups while also being able to handle people effectively at an individual level.
Leadership and Motivation
Relevant training topics for senior managers are generally based around people management and strategy. They need to inspire, challenge and empower. Essential skills include leadership, planning and risk and change management. Considerable expertise is required in order to translate this knowledge into motivating people. Highly developed influencing, mentoring and public speaking skills are important.
Types of Training
Senior managers are often sent on specialized, external training courses. Sometimes training may be extensive and ongoing, for example studying for an MBA or other professional qualification. One-to-one executive coaching may be deployed to support senior managers for a period of time. Group training may involve a number of senior managers in a team-building event such as assault course training. On the surface, such courses appear to have little to do with business management but they are designed to develop leadership, resilience and innovation.
Misconceptions
The biggest mistake senior managers or their organizations can make is to believe that training is no longer relevant. Continuous learning and development at all levels is the key to success in today's competitive business environment.
Mentoring as Training
In his book "Blink: The Power of Thinking Without Thinking," Malcolm Gladwell said, "We learn by example and by direct experience because there are real limits to the adequacy of verbal instruction." This being so, many senior managers find that they learn from finding a mentor--another highly experienced senior manager who is prepared to support and guide them. This may be someone outside the organization who is able to take an objective view of their situation.