Marine Corps Security Forces Training is necessary for a Marine to gain the secondary Military Occupational Specialty (MOS) of 8152. The training itself is geared towards teaching military security concepts. In addition, it also delivers training in anti-terror and counter-terror techniques. Male graduates from the training can be assigned to the Marine Corps Security Force Regiment (MCSFR). After additional training, they're normally assigned to units that specialize in anti-terrorism security or recapture tactics.
(Marine Standing Proud image by aqbenkie from Fotolia.com)
Present-day Marine Corps Security Forces training took on new urgency after the terrorist attacks of Sept. 11, 2001. The new mission focused on training for quick-reaction anti-terror operations. Marine Corps security forces are looked at in one way as anti-terrorism forces in readiness. They also have a mission different from Marines trained to serve as basic Marine Corps Security Guards. Those men and women primarily serve at US embassies and the like.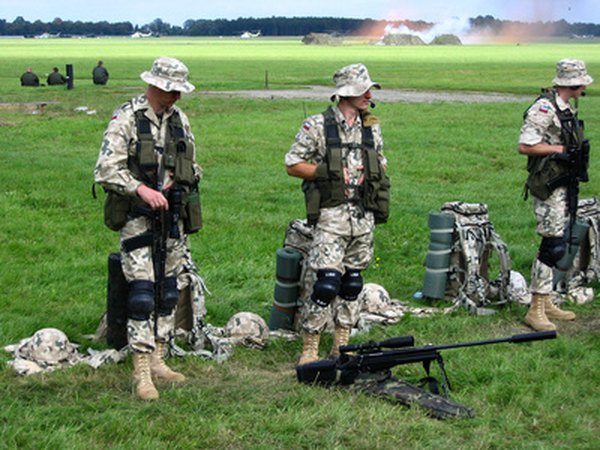 soldiers image by BlueMiniu from Fotolia.com
The function of Marine Corps Security Forces training is to provide a special security and anti-terror/counter-terror capability to the Marine Corps. It provides specially-trained Marines who are able to guard naval installations of high value. This includes bases where nuclear weapons and naval vessels are located. It also trains Marines to be able to function within Fleet Antiterrorism Security Teams (FAST) and Recapture Tactics Teams (RTT). Part of the training is SWAT-like in its character.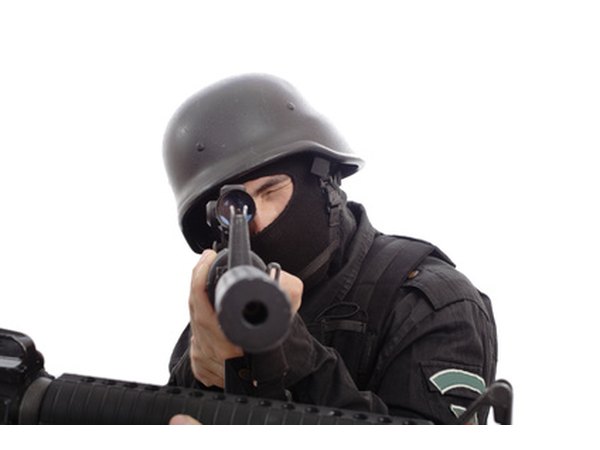 hardcore image by Andrey Kiselev from Fotolia.com
Eligible enlisted infantry-trained Marines from Private (E1) to Gunnery Sergeant (E7) may apply for training as a Marine Corps Security Force (MCSF) guard. They have to demonstrate solid proficiency in many different infantry skills. These include land navigation, military patrolling and rifle and pistol marksmanship. In addition, excellent performance ratings from superiors are a must. Training starts with basic Marine security guard concepts and eventually builds upon that foundation.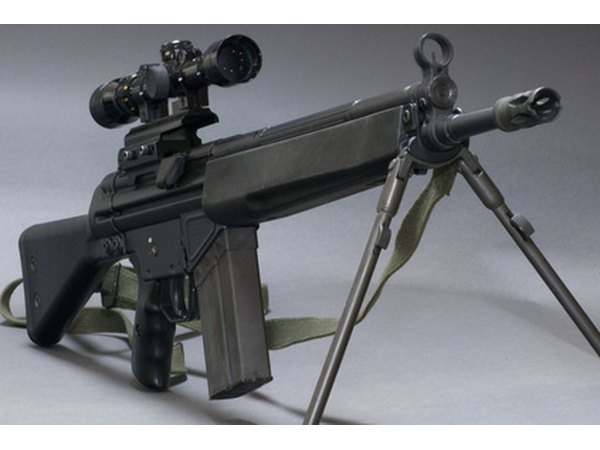 Main Battle Assault Rifle image by Peter Orsaeo Sr from Fotolia.com
Initial training is conducted at the Naval Security Group Activity (NSGA), Chesapeake, Va. It's approximately six weeks long. Marines who are selected to serve as members of FAST and RTT units undergo additional training upon graduation. Training encompasses a range of defensive and offensive security and anti/counter-terror weapons and tactics. This includes close quarters battle (CQB) and even executive protection. Currently, about 500 Marines are members of FAST. RTT numbers are classified.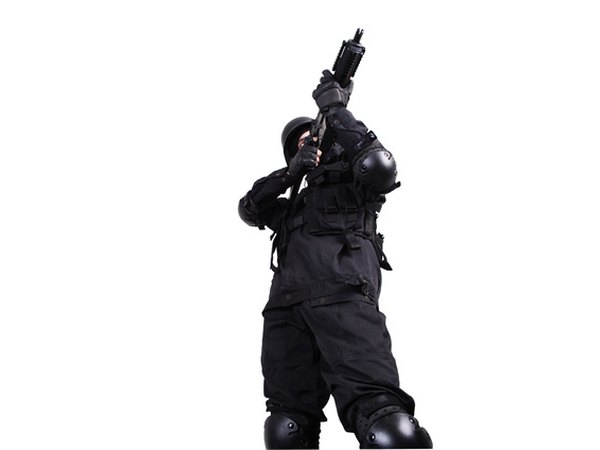 weapons image by Andrey Kiselev from Fotolia.com
Only Marines who have successfully graduated from infantry training can become members of the Marine Security Force Regiment. The regiment is also a part of the United States Marine Corps Forces Special Operations Command (MARSOC). This command falls under the general direction of the military's U.S. Special Operations Command (SOCOM). Marines will normally serve for at least two years before returning to a regular Marine infantry unit, though many serve for longer than that.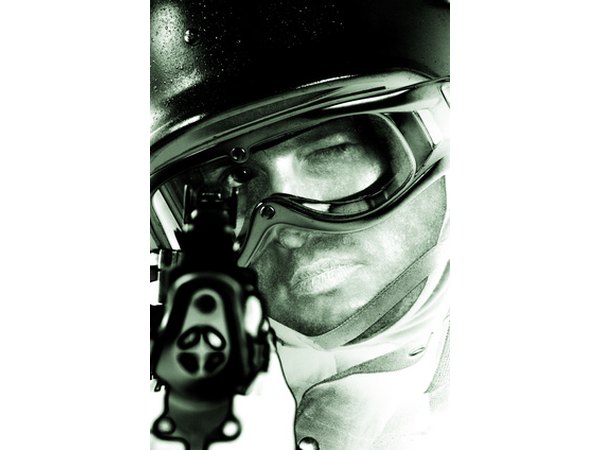 combat image by Andrey Kiselev from Fotolia.com
Promoted By Zergnet