Exhibiting cold-like symptoms, such as a runny nose, congestion or sneezing, when you run might mean you have exercise-induced rhinitis, or EIR, a hypersensitivity disorder that affects many people. Some research has been conducted to examine the syndrome, and because of these studies, many treatments for the condition have surfaced, bringing relief to many who suffer from EIR.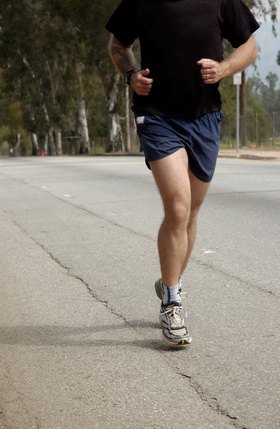 (running image by Byron Moore from Fotolia.com)
EIR is characterized by a runny nose, congestion and even sneezing, though a runny nose is the most experienced symptom. Essentially, symptoms of the common cold are present, but are only triggered by physical exercise. EIR can occur in both hot and cold weather. Studies have shown that sufferers of EIR tend to be athletes, specifically, those who run, ski or cycle; however, recreational and competitive athletes alike can suffer from EIR.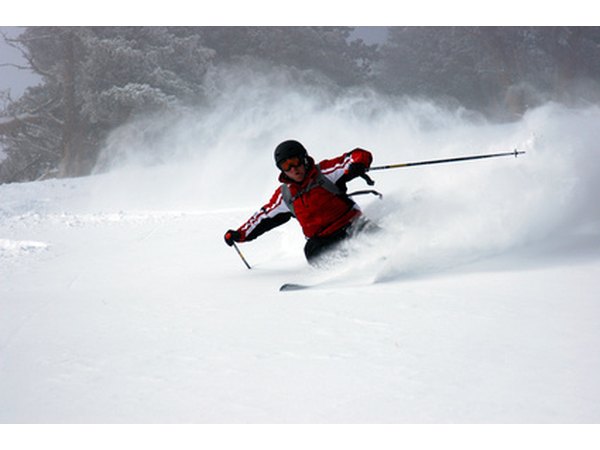 skiing powder image by joseph pankey from Fotolia.com
According to the Annals of Allergy, Asthma and Immunology, a major EIR study was conducted where an original survey was given to adults "receiving allergy immunotherapy at a community allergy practice and to members of a community athletic club." The study evaluated indoor EIR symptoms and compared those to outdoor EIR symptoms.
The results showed that 40 percent of study participants were affected by indoor EIR, and 56.1 percent suffered from outdoor EIR. Participants who were athletes more frequently demonstrated indoor EIR symptoms than non-athletes. Additionally, study participants who had a preexisting history of allergies experienced EIR more frequently. The study concluded that EIR commonly occurs in athletes, especially those with preexisting allergies.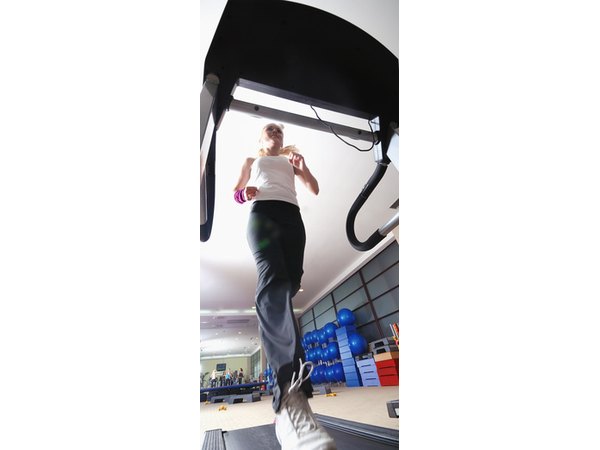 inifinity health and condition concept with running woman image by .shock from Fotolia.com
EIR is like many other forms of rhinitis, meaning that the nasal mucous membranes are inflamed. This is what causes the runny nose, congestion and sneezing.
The reason exercise triggers EIR is that physical activity, as well as the boost in metabolism that occurs when you exercise, makes your mucous membranes produce more mucous than when you're not exercising. What this increase in mucous is supposed to do is pick up any inhaled particles of dust you might inhale, but sometimes too much mucous is produced.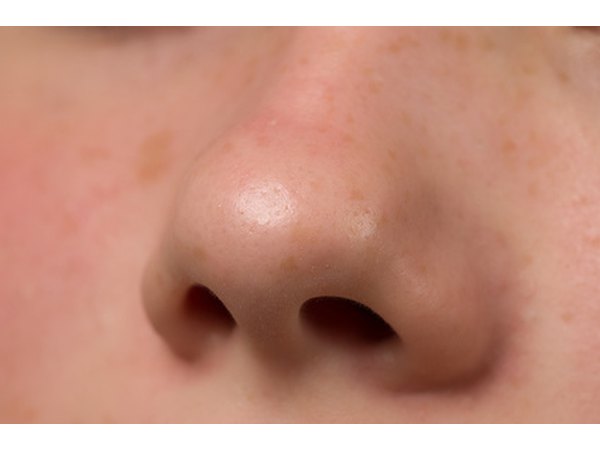 Human nose macro shot image by Gleb Semenjuk from Fotolia.com
If you're experience EIR, you have a few choices. The first option is to simply keep tissues on hand when you're exercising if your runny nose doesn't particularly bother you or affect your workout regimen.
If your rhinitis persists or worsens, you should see a specialist, like an allergist or an ear, nose and throat doctor. Depending on what your doctor believes to be the cause of your EIR, treatments might include a nasal steroid spray to alleviate and prevent the inflammation of your mucous membranes, or antibiotics to treat any possible sinus or ear infections.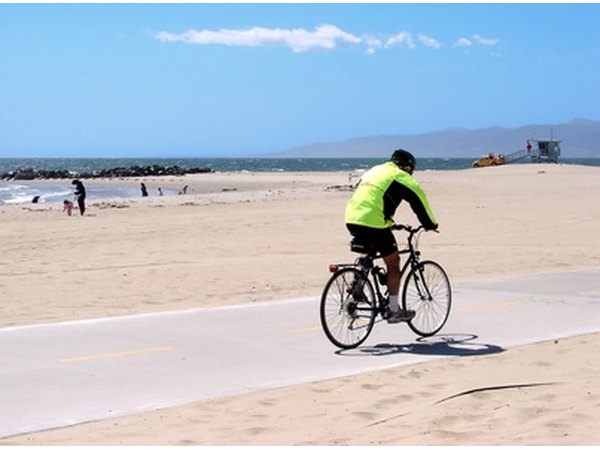 biking at the beach image by Ryan LeBaron from Fotolia.com
There are other exercised-induced hypersensitivity disorders, too, that may accompany EIR. Exercise-induced urticaria, or EIU, is histamine-related. Exercised-induced asthma, or EIA, and exercise-induced bronchoconstriction, or EIB, is characterized by respiratory difficulties.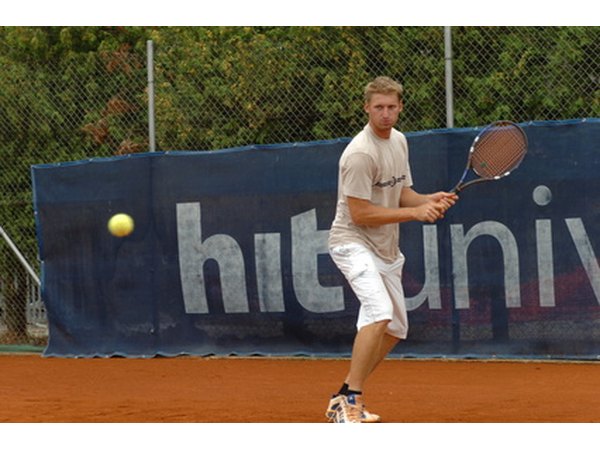 tennis play image by Lovrencg from Fotolia.com
Promoted By Zergnet