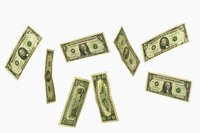 Insurable interest refers to the concept that by insuring something, the owner of the insurance policy is protecting himself from a real financial loss. To show insurable interest, a person must show that it is reasonable to assume the loss of the insured person or item would constitute a personal loss.
Assumed Insurable Interest
Insurable interest is assumed in some cases. A person always has an insurable interest in his own life, health and property. Spouses, parents, children and other close relatives are assumed to have relationships that are very close. The rules of society that segregate one person's financial interest or property from another's are often relaxed inside families. Parents care for children, grown children for elderly parents, spouses normally cohabit and have comingled finances. Both local and federal laws of most nations, as well as the company policies of nearly all insurers recognize this fact and recognize an insurable interest in the lives of close relatives.
Business Impact
Insurable interest can also be generated via a business operation. The death of a partner, senior executive or worker with specialized skills or knowledge may prove deleterious to the financial health of a company. Because of this, business partners or even corporations may insure themselves against the death or disability of key personnel. In such cases, the partner or company with an insurable interest can be both the owner of the policy and the beneficiary.
Limitations
Insurance is a highly regulated industry and laws vary by state, but in such cases the death benefit for these policies is expected to be commensurate with the financial impact of the company's loss of the key person's services. In the case of a partnership with only a few members, the policy may be designed to allow the remaining partners to buy the decedent's share of the interest from their surviving family or heirs. Creditors may also procure insurance policies on their debtors, though again this is limited to a portion of their debt determined by law or industry regulation.
Property
Insurable interest in property is limited in scope to the value of the property. One can insure property for less than a fair market value, thus retaining some of the risk of loss, but one cannot insure property for greater than its fair market value. The term used in the insurance industry for this concept is "indemnity." Indemnity literally means "restoration." Indemnity and insurable interest are related in that they exhibit the philosophy that insurance is intended to protect from loss, not insure such that a loss becomes a materiel gain.
Changes in Insurable Interest
Insurable interest may change during the course of an insurance contract. Most jurisdictions agree that insurable interest is only required at the time the contract is applied for. For example, an insurable interest may not exist for a former spouse or business partner, however any contract written while an insurable interest did exist, such as during the partnership or marriage, will remain in force. Due to the complicated nature of insurance regulation and law, it is recommended to solicit the expertise of an insurance agent or consultant before making any important decisions.