Value-based leadership and skill-based leadership are two philosophical approaches to leading, managing and even working. While not necessarily being opposites, they are quite different approaches to leadership. Value-based leadership focuses on core beliefs held by an individual or an organization that are deeply embedded and unlikely to change. Skill-based leadership is based on the notion that any individual may acquire or improve necessary skills for a job.
Value-Based Leadership
Value-based leadership is somewhat abstract, aligning personal and organizational values and morals to ensure quality, productivity and integrity. Less time will be wasted on workplace conflicts because employees and management are aligned in their core values, which, of course, match the organizational values. This approach takes the stance that if people act in a way that is ethical and moral, they will do the right thing and "the right thing" is good for an organization's productivity.
VBL Criticism
While individuals and organizations may say they value the same things, in reality they may not. For example, a common value is respect. Employees, managers and customers all want to be respected. Companies reflect this as a corporate value by including it in their value and mission statement. But there are different interpretations. A manager or peers may consider it disrespectful if an employee arrives late. The employee may not consider it disrespectful, providing he makes up the time later on.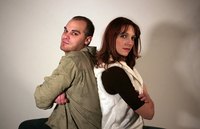 Skill-Based Leadership
Skill-based leadership focuses on training employees to build their capacity to do their jobs better. When applied properly, these new skills increase productivity and efficiency in the workplace. Also known as "practical leadership" skill based leadership focuses on developing skills to demonstrate effectiveness and efficiency in the workplace.
SBL Criticism
Leaders who focus on building skills exclusively believe that efficiency is improved for staff and management alike. One danger of this approach lies in the assumption that all individuals have an unlimited potential to learn and acquire new competencies. Another criticism is a mechanistic approach with an underlying assumption that inherent talents either do not exist or do not apply when it comes to learning new tasks.
Considerations
Few leaders will take a completely value- or skill-based approach. More likely, leaders will tend toward a particular leadership style and be influenced by other styles as well.