The demand for pharmacists in Canada is constant across the country. Salaries vary from province to province; employers often supplement wages with benefits as they seek to hire the best graduates of Canadian universities and foreign-trained pharmacists. The range of salaries is significant, and after-tax earnings depend on experience, setting, location and gender.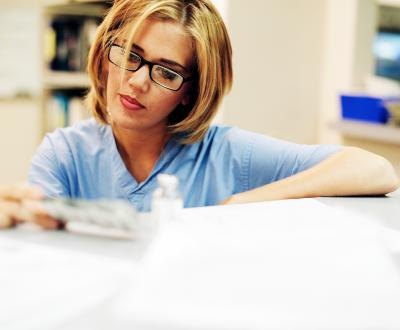 (Jupiterimages/Photos.com/Getty Images)
Pharmacists do more than simply fill prescriptions. In addition to knowing the science behind dispensing medication, pharmacists also require the skills of teachers, inventory managers, record keepers and negotiators. Pharmacists are typically divided into three categories: community, hospital and industrial. Three-quarters of all pharmacists in Canada fall into the community pharmacist setting. Together with hospital pharmacists, they are on the front lines of the health services industry.
Keith Brofsky/Photodisc/Getty Images
According to Labour Market Information–a government-run website for jobseekers–average 2010 wages for Canadian pharmacists range between $30 and $60 an hour. Location is important; employers offer higher wages to attract pharmacists to remote communities. For example, a pharmacist in the isolated areas of northern Manitoba earns $72 an hour. By contrast, the highest reported pharmacist wage for in the urban setting of Winnipeg–Manitoba's capital–is $57 an hour.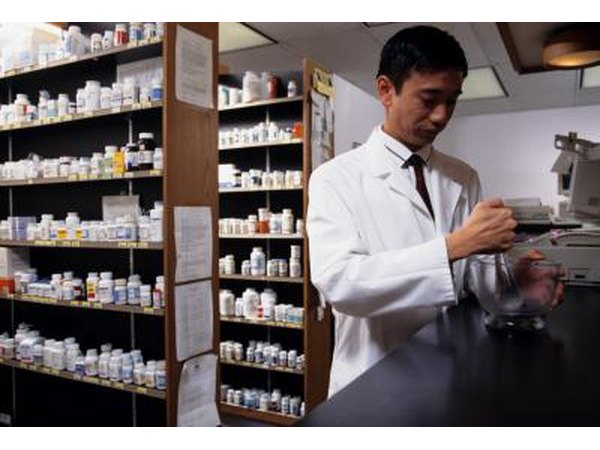 Keith Brofsky/Digital Vision/Getty Images
Pharmacists in Quebec earned more than any those in any other province, according to the last national census. In 2005, the average annual employment income for pharmacists was $83,219. Quebec pharmacists reported an average income of more than $100,000 in 2005. Only two other provinces reported above-average incomes for pharmacists: Ontario and Manitoba. At just over $58,000, the lowest average annual earnings were reported in Nova Scotia.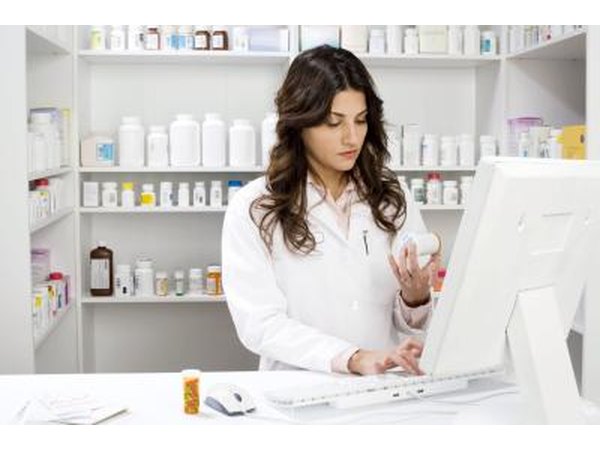 Jupiterimages/Comstock/Getty Images
As of January 1, 2010, there were more than 32,000 licensed pharmacists across Canada. Over a third were licensed in Ontario, Canada's most populous province. More than 11,000 pharmacists practice in community settings, while 1,700 work in hospitals; 1,600 practice in other settings such as research and industrial production facilities. In April 2010, during a war of words with the provincial government over funding cuts, the Ontario Pharmacist Association (OPA) indicated that $300,000 is "the equivalent salary of three pharmacists," implying an average salary of $100,000 for a pharmacist in Ontario.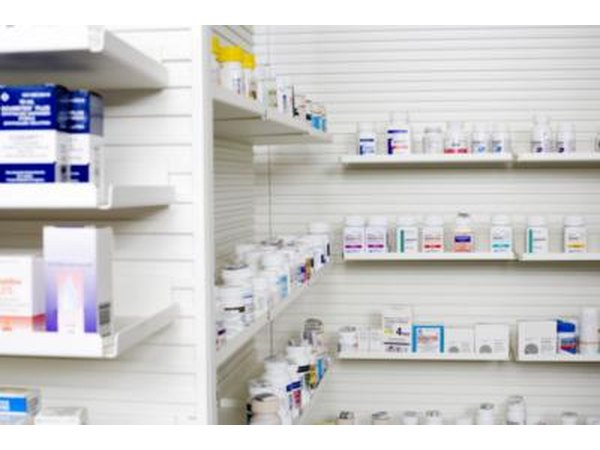 Jupiterimages/Comstock/Getty Images
In Canada, healthcare is within the purview of the provinces and territories that have their own licensing and regulatory bodies for pharmacists. They all come under the umbrella of the National Association of Pharmacy Regulatory Authorities (NAPRA), based in Ottawa. That organization's website provides links to all the provincial and territorial licensing bodies.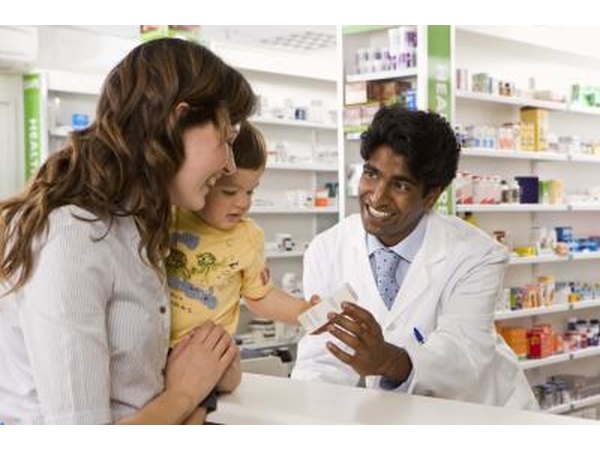 Jupiterimages/Polka Dot/Getty Images
Although Canada is committed to equal opportunity employment, the difference between earnings of male and female pharmacists was significant. Census data from 2005 showed that men earned an average of $30,000 more than women working as pharmacists. A 2008 study released by the Canadian Institute for Health Information (CIHI) found that twice as many men worked as pharmacy owners and managers than women, who tended to work as staff pharmacists. The same report found that 76 percent of hospital pharmacists were female. This gap in earnings is expected to decrease over time. The CIHI reported that two of every three newly graduated pharmacists in Canada were female in 2008 and that younger pharmacists were mostly women (75 percent of those age 30 and younger), while older pharmacists were mostly men (69 percent of those age 60 and older).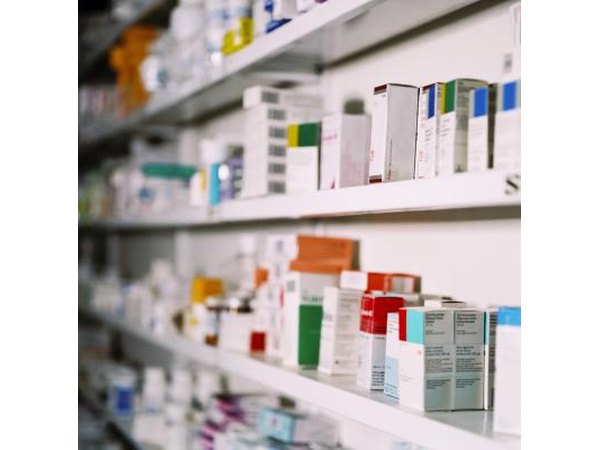 George Doyle/Stockbyte/Getty Images
In early 2010, Canada announced a plan to speed up the recognition of foreign-trained pharmacist credentials. According to the plan, the qualifying process for foreign pharmacists who want to work in Canada should not last longer than one year. The Pharmacy Examining Board of Canada (PEBC) is responsible for assessing the credentials of International Pharmacy Graduates (IPGs). Applicants must submit a list of documents, including a university degree certificate and licensing statement, before taking an evaluating exam followed by qualifying exam. The top countries of graduation for IPGs that were registered in Ontario and Alberta in 2008 were Egypt, the U.S., the U.K., Pakistan, India and the Philippines, according to CIHI.
Jupiterimages/Photos.com/Getty Images
Promoted By Zergnet