The job of an advertising project manager is very demanding; he should have excellent communication skills and abilities to convince clients about the capabilities of his agency. It is his responsibility to present his services effectively to increase sales and develop business. He is required to plan and arrange programs and strategies to form efficient advertising campaigns for clients' products or services.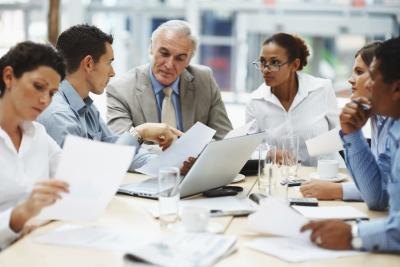 (Jacob Wackerhausen/iStock/Getty Images)
Nowadays, organizations and companies are getting more involved with advertising agencies to sponsor and sustain the existence of their products to the public. Advertising agencies hire a person to administer all the above tasks and to manage the employees under him. It is the duty of an advertising project manager to present the product creatively before the public to accomplish client objectives. He finds out and assesses the demand for products and services of the company to execute the needed steps. To accomplish this, he crafts advertising strategies and presents them to clients for feedback.
Bartłomiej Szewczyk/iStock/Getty Images
Typically, advertising project managers are employed in advertising agencies; these can be established agencies like Leo Burnett, Saatchi and Saatchi or J. Walter Thompson. On the other hand, there are several boutique small-scale agencies that perform the same functions but don't have exuberant costs. Often, advertising project managers also work at large multinational corporations where they have an in-house agency responsible for marketing/advertising initiatives.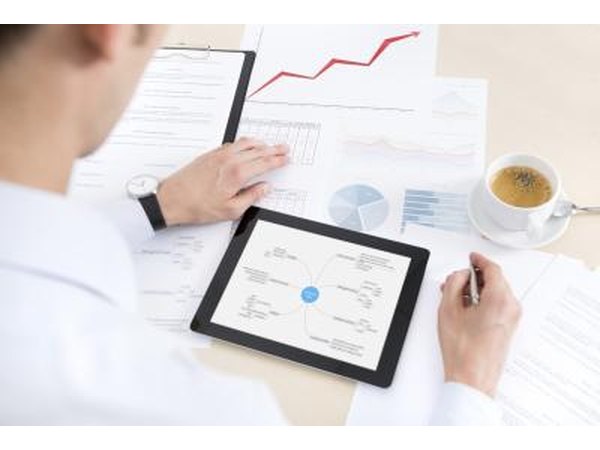 pressureUA/iStock/Getty Images
A desired candidate must be a graduate in business management, communications, advertising, journalism, liberal arts or other associated fields. In addition to this, it is preferred to have at least two to five years of experience in field. Some big firms and agencies prefer candidates with a post-graduate degree . Some advertising account managers rise to the levels of advertising managers after several years of successful working experience.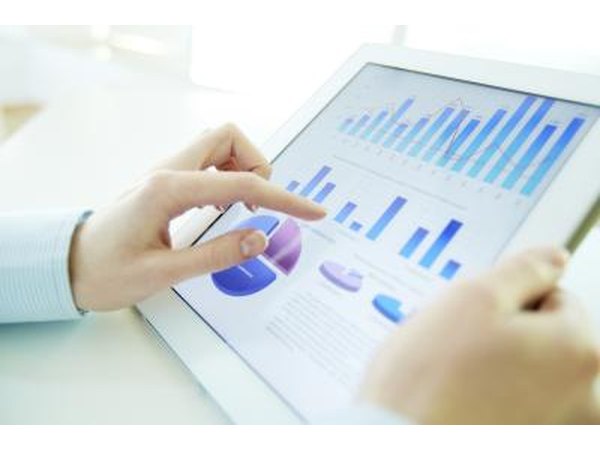 shironosov/iStock/Getty Images
An advertising manager requires some special qualities to be successful; some of the primary skills include excellent verbal and written communication abilities, inventiveness and design creation. In addition, computer knowledge of creative suite applications, acquaintance in fine arts practices, design ethics and construction procedures are also helpful. His work is not restricted to managing sales with companies to discover the most efficient mode of advertising, he is also responsible for consulting contracts with sales representatives, administering the construction of sales equipment and executing managerial and publicity division responsibilities. These include media purchasing, generating copy or manufacturing media art, examining the success of ad movements and shaping steps to assess the effectiveness of a campaign.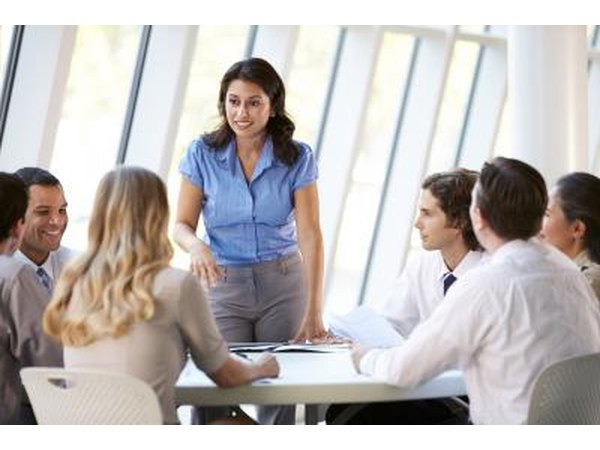 Monkey Business Images Ltd/Monkey Business/Getty Images
The major responsibility of an advertising project manager is to convene with concerned customers to estimate their marketing and advertising objectives. He should have sound knowledge of the potential and proficiency of the agency he is representing. After commencing a relationship between a client and the agency, it is his task to hurl project thoughts to clients. He must be attentive to the requirements of the clients and should pay firm interest toward their accomplishment.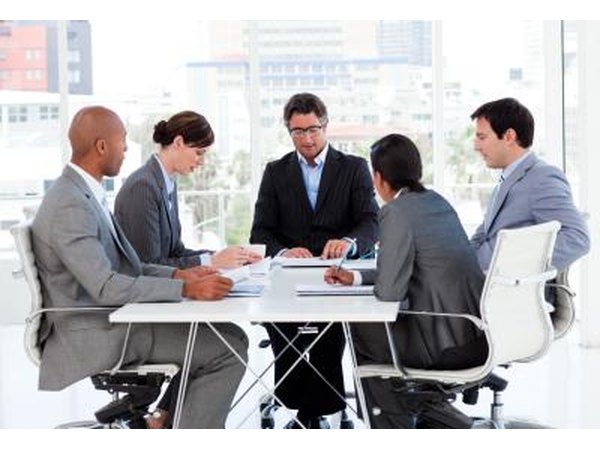 Wavebreakmedia Ltd/Wavebreak Media/Getty Images
Promoted By Zergnet