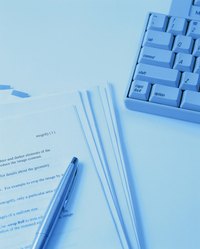 ISO-19011 is a document defining an internationally recognized standard for developing, implementing and maintaining internal audit programs designed to assess quality and environmental management systems for effectiveness and efficiency. This standard was developed by a technical committee within the International Organization for Standardization (ISO). Companies across all industries refer to this standard for guidance to help them perform audits that can determine whether or not their management systems comply with customer and regulatory requirements as well as requirements defined in two other ISO sets of standards, ISO-9000 and ISO-14000.
What are ISO-9000 and ISO-14000?
ISO-9000 is a series of standards documents that define recommended practices to help companies provide consistently good-quality products and services and meet customer expectations. ISO-14000 is a series of standards documents that define recommended practices to help companies protect the environment. Companies choose to comply with ISO-9000 and/or ISO-14000 standards based on customer requirements or internal strategies to gain a competitive edge. The first step to compliance involves gaining a clear understanding of the requirements, which typically involves using consulting services and training key employees. After the standard is understood, the company will develop and implement processes and procedures that meet the stated requirements.
Quality and Environmental Management Systems
The processes developed form the foundation for a company's management system. The management system that addresses processes for developing and delivering products or services is the quality management system and relates to the ISO-9000 series of standards documents. The management system that addresses processes focused on protecting the environment is the environmental management system and relates to the ISO-14000 series of standards documents.
How ISO-19011 Relates to ISO-9000 and ISO-14000
After a company has its management system in place, periodic audits need to be performed to ensure the system remains effective. This is where ISO-19011 comes in. ISO-19011 provides recommendations to help companies establish an audit program capable of determining whether the intent of the requirements defined by ISO-9000 and ISO-14000 are consistently met. The guidelines identified in ISO-19011 set the stage for: a company's internal audits; audits the company might need to perform at its suppliers; and the external audits that must be performed by a registrar if the company chooses to become officially certified to the applicable ISO-9000 standard (i.e. ISO-9001) and/or the applicable ISO-14000 standard (i.e. ISO-14001).
Auditor Attributes
One key item covered by ISO-19011 is auditor selection and competence. In selecting employees to become internal auditors, companies should consider personal attributes in addition to knowledge and skills. ISO-19011 recommends that auditors be trained in auditing principles and techniques, and have a good understanding of the company's management system and operational practices. Additionally, they should have some understanding of applicable laws, regulations, customer requirements, general practices and terminology related to the management system being audited (i.e. quality and/or environmental). Employees selected as auditors should be ethical, diplomatic, open-minded, observant, perceptive, versatile, tenacious, decisive and self-reliant.
Audit Program Management & Performance
ISO-19011 also addresses audit program management and audit performance. One example of an issue to consider in audit planning is auditor independence from the activity to be audited; this will ensure objectivity in performing the audit. Recommendations for identifying audit objectives are also provided, and cover issues beyond simply focusing on compliance with the applicable standard. Examples of objectives can include management-directed priorities, a review of commercial intentions, risks faced by the organization, conformance with contractual requirements and other issues. Recommendations for performance of the audit address off-site document reviews and on-site assessments, as well as collecting and verifying evidence and documenting findings.
Where to Get a Copy of the Documented Standard
Copies of "ISO-19011:2002--Guidelines for quality and/or environmental management systems auditing" can be obtained directly from ISO (see Resources for a link). Other resources are also available, such industry agencies like the Automotive Industry Action Group (AIAG).